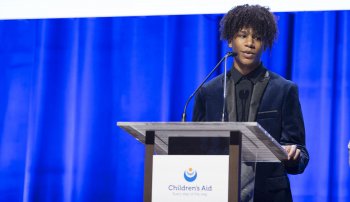 Francisco Dominguez:  

A few years ago, Francisco and his sister were playing on the swings in a South Bronx park next to their apartment. Out of nowhere, they heard a blast of gunshots. They hid behind a tree, and were terrified for their lives. The shooting went on for what felt like forever, but when it did end, they thankfully escaped unhurt. After this brush with death, Francisco's mother panicked, and insisted he stay inside. Feeling restless and a bit stir crazy, he had trouble concentrating on his homework in the years to follow. His grades suffered, and so did his future prospects.
But then, that all changed one day when Francisco was in Fannie Lou Hamer Freedom High School, a Children's Aid community school. A Children's Aid staff member encouraged him to become active in their local voter participation initiative, one of Children's Aid's coalition building efforts. His mother agreed to let him join, because it was with a safe and structured program. In this group, he was surprised at how excited he felt, and shocked to learn that a third of his community didn't vote. This experience ignited a spark that led him to find his niche: he was going to turn apathy into action.
He became enthralled with politics, and Children's Aid took him to Albany, where he spoke with politicians and lobbied for after-school programming. He then joined student government at his high school. After this, his grades improved, he joined the volleyball team, and took advantage of Children's Aid's mentorship, workforce development, and college prep programs. He's focused, and preparing for higher education next year. He's even been inspired to mentor a boy in middle school so he can grow up to be successful just like Francisco.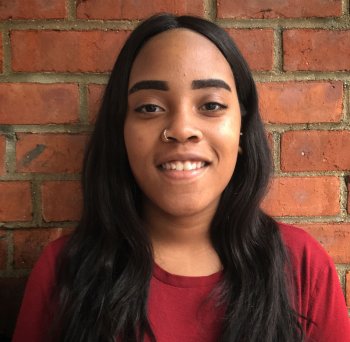 Shyonna Mapp:
When Shyonna was in middle school, she went on a field trip to a hospital which sparked her passion for medicine. When she shared that excitement with her sixth grade teacher, he laughed off her plans, but validated similar dreams of the boys. She didn't let that get in the way of pursuing her dreams. She worked hard, and in eighth grade become elated to learn that she was accepted into the Manhattan Center for Science and Mathematics for high school.
At Manhattan Center, Children's Aid and Shyonna's mom continued to encourage her, and gave her the motivation she needed to keep succeeding, despite what others thought she could or could not achieve. Last year she joined Children's Aid's HOPE Leadership Academy, and loved it the second she walked in. HOPE offered academic assistance, internships, help with applications for college scholarships, and took her on trips to visit universities. They also included her on a trip to Albany to meet with state legislators as part of our legislative and budget advocacy initiatives about funding for summer youth employment programs. Most of all, HOPE staff believed her when she said she wanted to be a pediatric surgeon.
When she turned 17, she thought of most of her family who had dropped out of school by that point. But not Shyonna. She has successfully broken that cycle with the help of Children's Aid, and is currently thriving. She has her sights set on Howard University next year where she plans to study pre-medicine. Shyonna won't let where she comes from define where she goes.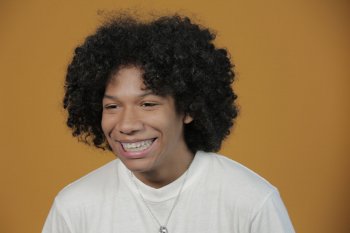 Andre Cartier: 
Andre grew up in the Bronx, home to one of the poorest congressional districts in the country. He's been through his share of struggles in life, like when he lived with his family for a period of time in a homeless shelter and lacked the funds needed to live a comfortable life. Thankfully for Andre, though, his family has always been there to support each other in getting through the hard times.
Instead of letting this get him down, Andre chose to use his experiences as growth opportunities. He wanted to lift up his community, so he joined Children's Aid's "Just Ask Me" JAM Peer Health Education Program, one of Children's Aid's sexuality education initiatives. Over the past year, he's talked to other students about healthy sexual development and preventing teenage pregnancy. Being a JAM Peer gave him the opportunity to show his friends that there's more than one path, and that they don't have to become another statistic.
Through JAM Peers, Andre also got involved in activism and journalism. Last year, for the first time ever, the federal government cut funding for our pregnancy prevention program in the middle of the grant, which meant that JAM Peers was in jeopardy. With support from Children's Aid staff, Andre teamed up with his peers and channeled their frustration into action. They co-authored an op-ed that was published in Teen Vogue about the value of pregnancy prevention funding, which has been cited by reporters Dan Rather and David Folkenflick. Thanks to the efforts of Andre and so many others, funding for teen pregnancy prevention programs has been restored. After Andre continues on his successful path, he plans to become an aviation engineer after he graduates high school. 

Children's Aid inspired Francisco, believed in Shyonna, and empowered Andre. This #GivingTuesday, please consider supporting Children's Aid to write more stories like theirs.