Join a Professional Powerhouse of Solutions
For more than 160 years, Children's Aid has been working to ensure that no child's potential is limited by the barriers of poverty. In recent years, we have sharpened our focus, strengthened infrastructure, and sought out continuous, data-supported improvement throughout our organization to maximize the impact we are having on the children and youth we serve.
Children's Aid is a professional powerhouse of solutions for young people. We are teachers and social workers, coaches and health care providers, administrators and data analysts. We know what it takes to ensure children grow up strong and healthy, and ready to thrive in school and life: excellent education and health care, social-emotional support, and strong, stable families.
It takes a team of extraordinary talent to produce the kind of impact to which we aspire. We are committed to recruiting and retaining staff who will embrace our goals and promote a results-oriented culture. Children's Aid is a place for talented individuals to engage in the battle on childhood poverty.
Children's Aid ("CA") is an equal opportunity employer and prohibits discriminatory employment actions against and treatment of CA employees and job applicants based on actual or perceived race, color, national origin, alienage or citizenship status, religion, creed, sex (including pregnancy, childbirth or a related medical condition), gender (including gender identity, which refers to a person's actual or perceived sex, and includes self-image, appearance, behavior or expression, whether or not different from that traditionally associated with the legal sex assigned to the person at birth), disability, age (18 and over), military status, veteran status, prior record of arrest or conviction, marital status, familial status, domestic partnership status, genetic information or predisposing genetic characteristic, sexual orientation, status as a victim or witness of domestic violence, sex offenses or stalking, unemployment status, caregiver status,  consumer credit history, or any other category protected by federal, State and/or New York City laws.   This policy applies to any job related action including hiring and recruitment, compensation, benefits, leaves of absence, promotion, demotion, transfer, evaluation, career development and advancement, layoff, termination, disciplinary action, training and education, assignments, hours, shift assignments, work environment, CA-sponsored recreational and social programs, the opportunity to participate in employee or fringe benefit programs, educational assistance, and all other terms and conditions of employment.
Values
To underscore how we will succeed on the front lines of childhood poverty, we have worked as a team to identify the core values that help us all strive to do our best and achieve the exceptional level of engagement that this great organization demands.
Our values play an important role in defining what matters to us as an organization and how all of us as staff contribute to our deep engagement with the communities we serve. Embedding the values into our work is everyone's responsibility.
Integrity
Creativity
Respect
Equity
Accountability
Teamwork
Effectiveness
Meet Our Employees
Every day, our employees commit to being with children and youth every step of the way through childhood. They collaborate across divisions to produce superior results in our main areas of work: academic and social-emotional learning, health and nutrition, and family and community. Below are just a few stories from some of our employees on why they work at Children's Aid and what it means to them.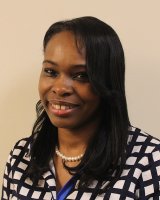 Gwendolyn
Program Director
Gwendolyn
Program Director
"There is an inner satisfaction knowing that I am a part of an organization that appreciates my creativity, innovation and professional development. Children's Aid has provided me with the support and opportunities needed to complete my Master's degree while working. We are committed to quality and a standard of excellence for their employees and the families they serve."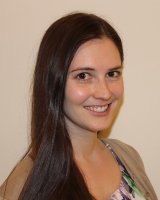 Pamela
Research Manager
Pamela
Research Manager
"I look forward to coming to work each day knowing that I can make a difference in the lives of others. Not only do I contribute to the meaningful work of Children's Aid, but I am lucky to do so with enthusiastic coworkers who find new and creative ways to get the job done well. Every day is a true collaboration."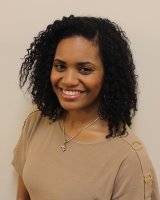 Pascale
Program Director
Pascale
Program Director
"I love working at Children's Aid because of the enormous amount of resources available within one agency for youth and their families, especially in the high need areas. I can see and feel that staff are extremely dedicated; which adds to how much of an amazing place this truly is to build your career while doing amazing work."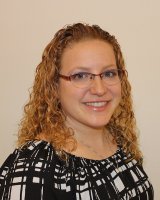 Rachel
Nurse Practitioner
Rachel
Nurse Practitioner
"Children's Aid has afforded me the opportunity to care for medically fragile children within the foster care system and the community, which has always been the biggest reward to me. Each day I work alongside a team of caring and dedicated colleagues to serve our population. By being able to treat these children in both a clinic and home setting, it has given me a much broader understanding of my patients' medical needs and what I can do for their overall quality of life."
Every Step of the Way
How we connect children and youth with the tools to learn, grow, and lead.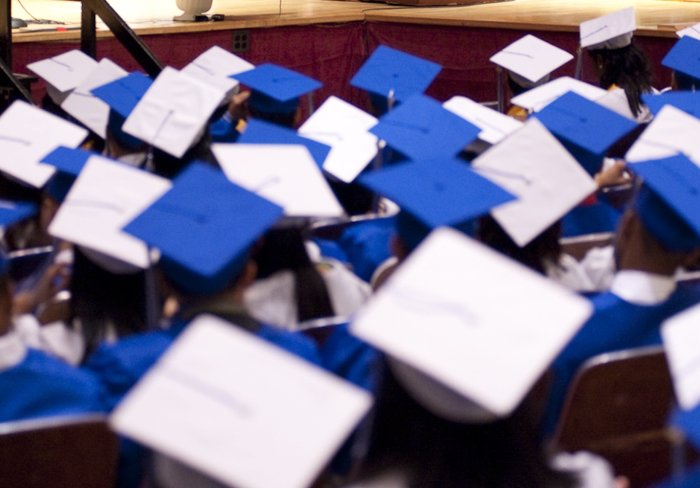 The Supreme Court's troubling decision won't deter our commitment to educational equality.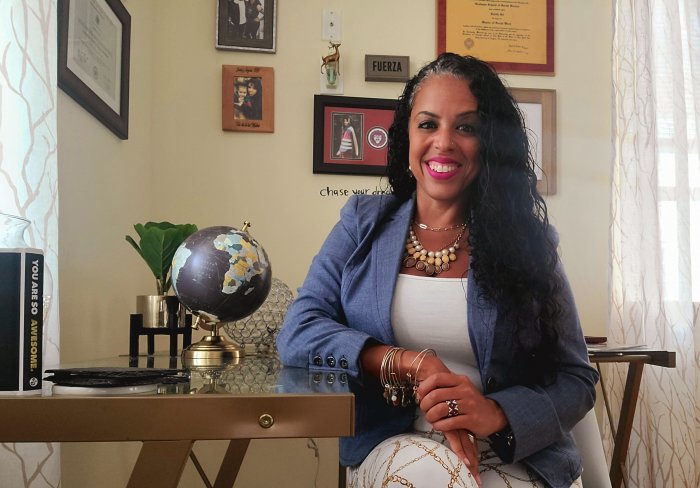 Dr. Gil's powerful personal narrative has transformed many lives in the Bronx.
Lisette Solano writes movingly about her pursuit of her own American dream.