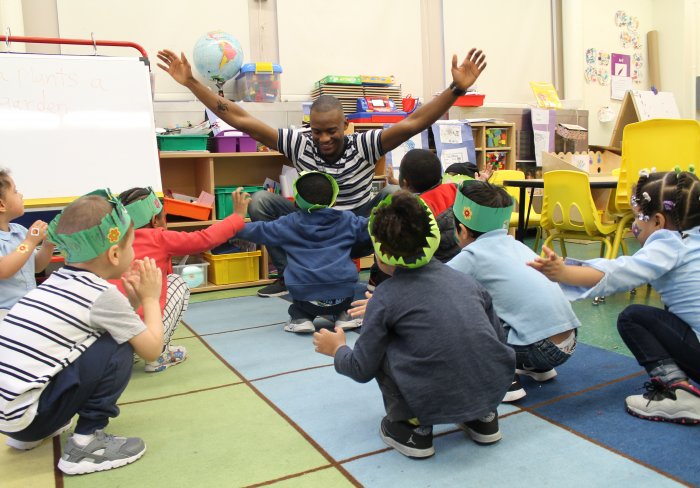 Our Mission
We help children in poverty to succeed and thrive. We do this by providing comprehensive supports to children, youth, and their families in targeted high-needs New York City neighborhoods.
We believe all kids have limitless potential. But for those growing up surrounded by poverty, family instability, and physical or emotional stress, life is too often about survival, not possibility. It's unacceptable that in New York, a city of historic opportunity, so many of our children face serious barriers to realizing their own promise.
Children's Aid is a professional powerhouse of solutions for young people. We are teachers and social workers, coaches and health care providers. We know what it takes to ensure children grow up strong and healthy, and ready to thrive in school and life: excellent education and health care, social-emotional support, and strong, stable families.
Delivered or distributed each week since the beginning of the pandemic
goes directly to our programs and services to help children, youth, and families
participated in our College Access and Success programs
A Powerhouse of Solutions
Poverty cannot be overcome with one service or program at a single point in time. That's why we commit to supporting children, youth, and families every step of the way. For more than 160 years, with your support, Children's Aid has been able to help families change their lives by adapting to the ever evolving nature of poverty and constantly seeking improvement. We are on a mission to connect young people and their families with the tools they need to learn, grow, and become leaders of their own lives.
Our home visits prepare expectant parents to welcome their newborn.
We provide high-quality preschool to ensure children start kindergarten ready to learn.
Our community schools focus on the whole child, while also engaging family members, to ensure that students succeed in the classroom.
Thousands of kids join us after school and at camp for activities that keep the mind and body strong.
If a family is struggling, our expert social workers staff react quickly to bring stability.
We are there at every twist and turn to help teenagers navigate the transition to college or a career and, ultimately, an independent adulthood.
Every Step of the Way
How we connect children and youth with the tools to learn, grow, and lead.
Students toured the Schomburg Center and participated in an interactive discussion with Black leaders.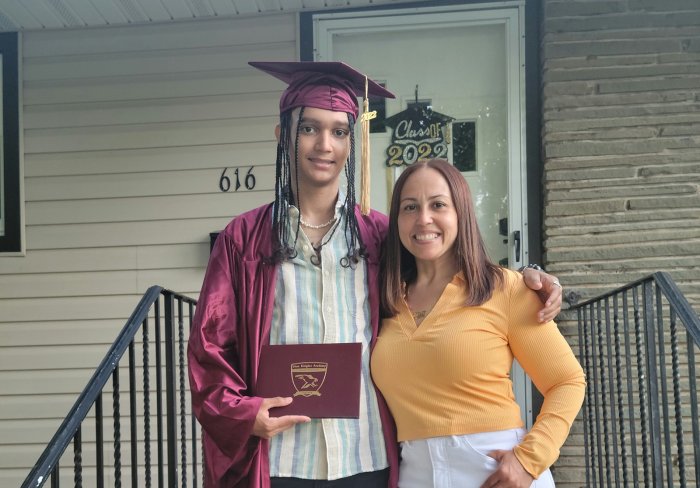 Through Children's Aid, Dahuana Grullon found a safe place for her kids – and a calling.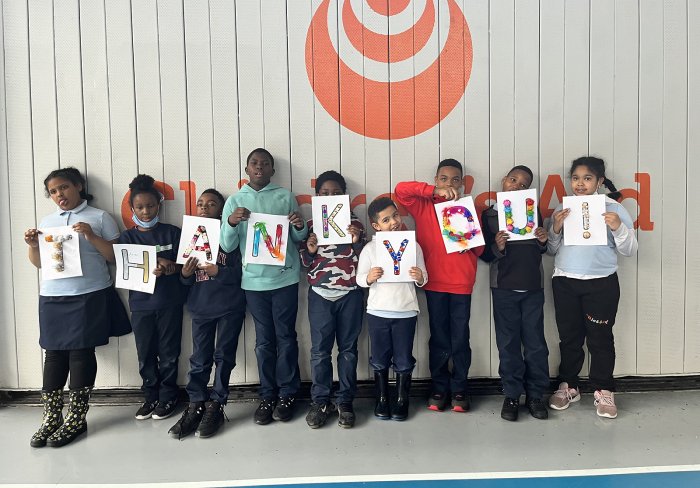 Aniya has been involved with our programs since she was a child – and now she gives back to them.
A Rich History
Children's Aid was founded in 1853 by Charles Loring Brace and a group of social reformers at a time when orphan asylums and almshouses were the only social services available for poor and homeless children in New York City. Children's Aid operated lodging houses, fresh air programs, and industrial schools to support an estimated 30,000 poor and orphaned children living in the city's streets.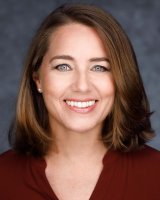 Phoebe Boyer
President and CEO
Phoebe Boyer
President and CEO
In July 2014, the Children's Aid Board of Trustees selected Phoebe Boyer to be the organization's 11th president and chief executive officer. Phoebe came to Children's Aid from the Robertson Foundation, a $1 billion foundation created by Julian Robertson and his family that takes a targeted approach to supporting critical national issues, including education reform. She spent more than a decade at the foundation, most recently as its executive director, where she oversaw operations and grant-making of more than $100 million annually. During her tenure there, she developed and executed the foundation's national K-12 education reform strategy.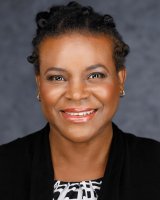 Georgia Boothe
Executive Vice President
Georgia Boothe
Executive Vice President
Georgia Boothe joined Children's Aid in 2015 as the vice president of the Child Welfare and Family Services Division. She oversees the organization's work with young people who have become involved in the juvenile justice system as well as the preventive services program, which works to strengthen families that are involved in the child welfare system. She also leads a deeply experienced team of social workers and other front line staff in serving children and families with special needs. Georgia comes to Children's Aid after spending more than five years at Pathways to Housing NY, as the executive director. She holds an M.S.W. from Columbia University and earned her undergraduate degree from Skidmore College, where she studied social work and American studies.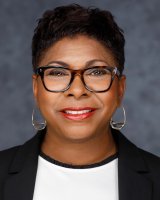 Rhonda Braxton
Vice President of Health and Wellness
Rhonda Braxton
Vice President of Health and Wellness
Rhonda Braxton is responsible for the overall administrative operations of all health and wellness services. Rhonda has more than 25 years of experience in nonprofit management, program expansion, and staff development. A significant portion of her professional career has been devoted to ensuring access to health care and education services to underserved populations. She has served as the chief program officer and deputy director of youth services at Stanley M. Isaacs Neighborhood Center, vice president of planning and operations at Girl Scouts USA, and director of the Adolescent Health Center at The Door. During her tenue at The Door, Rhonda provided administrative and fiscal oversight of a health care facility that provides reproductive and primary health care services to adolescents. She served on several adolescent health care planning committees and offered testimony at New York City Council meetings and the National Institute of Health on the status of adolescent health care for urban youth. Rhonda holds a B.A. in Psychology from Syracuse University and an M.B.A. in Health Care Administration from Baruch College/Mount Sinai School of Medicine.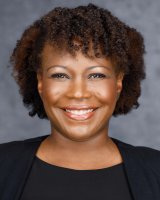 Drema Brown
Vice President of Education and Head of School
Drema Brown
Vice President of Education and Head of School
Drema Brown ensures the success of Children's Aid efforts to provide high-quality educational services to children, ages of 5-13, living in under-resourced neighborhoods. Drema oversees after-school, summer, and parent education programs in Children's Aid community schools and community centers. Since she joined Children's Aid in 2011, Drema has headed the successful launch of the Children's Aid College Prep Charter School in the South Bronx, and she will continue to support its full development as a K-5 community school. Before joining Children's Aid, Drema worked at New Leaders, where she led the design, development, and delivery of a leadership curriculum for its New York City and national principal training programs. Drema holds an Ed.M. from Harvard, a B.A. from Yale, and is currently pursuing a Ph.D. in Urban Education at the CUNY Graduate Center.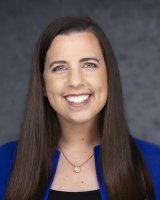 Moria Cappio
Chief of Staff
Moria Cappio
Chief of Staff
Moria Cappio was appointed chief of staff in 2023. She serves as a key advisor to the CEO and drives the agency's cradle-through-college agenda. Moria first joined the organization in 2006 as the director of Early Childhood programs at the East Harlem Center, later overseeing a significant expansion across Washington Heights and more of East Harlem. In 2012, Moria oversaw historic growth when Children's Aid doubled the number of children in our early childhood programs to 1,200, and in 2014 she was named vice president of the Early Childhood division. During her tenure as vice president, Moria led the strategic charge related to rightsizing the agency's continuum approach for 0-5-year-olds, which included securing the largest federal Head Start/Early Head Start grant in Children's Aid's history. Prior to joining Children's Aid, Moria was a New York City public elementary school teacher in East Harlem. She holds both elementary and special education teaching certifications and is a graduate of Boston College and Harvard University.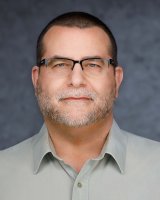 Pat Cioffi
Director of Real Estate and Facilities Operations
Pat Cioffi
Director of Real Estate and Facilities Operations
Pat Cioffi is responsible for the physical operations of 40 Children's Aid sites across New York City. Pat oversees facilities repair, compliance, and custodial operations; agency security; small, medium, and large-scale construction projects; and management and safety of Children's Aid headquarters. Pat also oversees real estate operations which include property management, lease negotiation, space planning, and relocations. Pat has managed commercial and nonprofit facilities and real estate operations since 2001. Previous positions include director of administration for Environmental Defense Fund and operations manager for KPMG. Pat earned a degree in business communications from William Paterson University and certifications in project management, active shooter/self-defense, first aid, and CPR.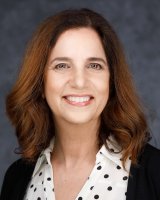 Robyn Dietz
Head of Talent Management and Human Resources
Robyn Dietz
Head of Talent Management and Human Resources
Robyn oversees human resources and talent management ensuring our organizational values are embedded in agency-wide practices; fostering inclusivity and equity; and encouraging employees to reach their full potential. Robyn has more than 30 years of human resources experience in both the private and nonprofit sector. Before joining Children's Aid, Robyn most recently served as senior director at SunGard, and has held senior leadership roles at Shearman & Sterling LLP, MetLife, and Citibank. Robyn holds a Certificate in Organization Development from the William Alanson White Institute and earned a Master of Social Work from New York University and a bachelor's degree from Brooklyn College.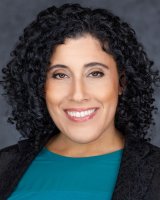 Sandra Escamilla-Davies
Executive Vice President
Sandra Escamilla-Davies
Executive Vice President
As executive vice president, Sandra supports senior leaders who oversee our community schools and centers to deliver high-quality holistic services and implement strategies that enable children, youth, and families to succeed and thrive. She also supports senior leaders charged with cultivating, implementing, and disseminating best practices in the community schools and collective impact movements as well as our college/career access and workforce development initiatives.
Previously, Sandra spent nearly 15 years with the Fund of the City of New York's Youth Development Institute, the last five of which she served as executive director. She led a host of initiatives designed to help youth-serving organizations across multiple sectors maximize their impact in New York City and across the nation. She also founded a consultancy where she provided executive coaching to local and national leaders throughout the country with a focus on DEIB. Sandra earned an M.S.W. from Columbia University and received a B.A. in sociology from Hunter College, where she also was an instructor in a course on mentorship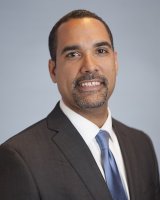 Abe Fernández
Vice President of Collective Impact and Director of National Center for Community Schools
Abe Fernández
Vice President of Collective Impact and Director of National Center for Community Schools
Abe Fernández works with a cross-section of stakeholders in the South Bronx to improve outcomes for children and youth along a cradle-to-career pathway, leveraging more than 15 years of experience in education, community development, and nonprofit management. He joined Children's Aid in 2003 as an assistant director of community schools and went on to become the deputy director of Children's Aid's National Center for Community Schools, providing on- and off-site coaching, training, and consultation to many community school initiatives across the country. Prior to joining Children's Aid, Abe was the director of youth services and ran the multiservice Washington Houses Community Center at Union Settlement Association in East Harlem. He started his career as a middle school mathematics teacher and director of the Summerbridge/Breakthrough program in the Bronx. Abe is a graduate of Brown University and the Institute for Not-for-Profit Management at Columbia Business School.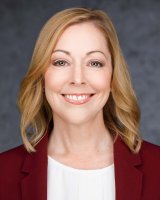 Susan Fojas
Director of Performance Management
Susan Fojas
Director of Performance Management
Susan Fojas ensures high quality across all Children's Aid programs by working with staff to ensure all children and youth in our programs experience success. Having led continuous improvement in human services for more than 20 years, Susan is skilled at using practical approaches to improve effectiveness in education, child welfare, healthcare, and youth development programs. Previously, Susan served as associate commissioner at the NYC Administration for Children's Services, leading efforts to ensure safety and well-being for children in foster care and preventive services. Prior, she evaluated programs at the Jewish Child Care Association of New York. Before working in child welfare, Susan conducted research on child development and cognition and contributed to several federal research studies. Susan has a master's degree in psychology from the University of Denver and a bachelor's degree from the University of Maryland.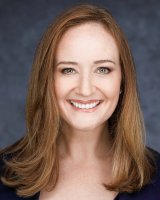 Caroline Gallagher
Chief Development Officer
Caroline Gallagher
Chief Development Officer
Caroline Gallagher leads the fundraising team in growing private and public revenues. She comes to Children's Aid from Spence-Chapin Services to Families and Children, where she drove fundraising strategy and scaled major gift cultivation, support, and stewardship. Prior to her role at Spence-Chapin, Caroline provided strategic development consultation to a variety of nonprofit organizations as head of her own independent consulting firm and as senior managing director of Changing Our World, Inc. Caroline earned an M.A. in education at Fordham University and a B.A. from Providence College.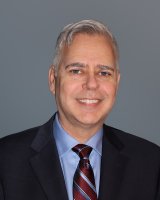 Michael Greenberg
Chief Financial Officer
Michael Greenberg
Chief Financial Officer
Michael Greenberg oversees Children's Aid financial matters, including financial reporting, audits, the annual operating budget, payroll, and purchasing. With more than 30 years in the nonprofit sector and private industry beforehand, Michael is an experienced financial leader and an accomplished nonprofit chief financial officer. Most recently, he served as chief financial and administrative officer at Amnesty International, and has also held senior leadership positions at The END Fund, Acumen, Environmental Defense Fund, and Human Rights First. Before his nonprofit involvement Michael worked with both private startup and publicly traded internet technology companies and the reinsurance sector; he began his career with KPMG. Michael holds an inactive Certified Public Accountant license and has an undergraduate degree in business with an accounting major from the University of Saskatchewan, Canada.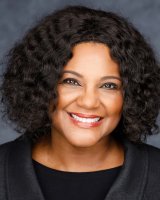 Courtenaye Jackson
General Counsel
Courtenaye Jackson
General Counsel
Courtenaye Jackson serves as chief legal advisor and ensures that Children's Aid can best support children and families across NYC. Prior to her tenure at Children's Aid, she served as General Counsel for the New York City Department of Education, the nation's largest school district, where she focused on legal and compliance matters, investigations, and equal opportunity initiatives, and provided support for the launch of innovative educational policies and programming.
Jackson also served as Director of the Midtown Community Court, where she created and led community initiatives designed to improve the quality of life for residents and access to services, education, and workforce development for those who were court-involved. She began her legal career as an Assistant District Attorney in Manhattan and remains committed to achieving social and criminal justice through her work.
Jackson received her Juris Doctor degree from the Maurice A. Deane School of Law, and her Bachelor of Science from Cornell University.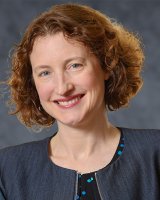 Sarah Jonas
Vice President, Youth Division
Sarah Jonas
Vice President, Youth Division
Sarah provides leadership in developing and implementing programs and services that respond to community needs and prepare youth for success. Sarah previously worked with the NYC DOE Office of Community Schools where she served as Senior Executive Director, supporting more than 300 community schools (the largest and most successful effort in the country). She is an Annie E. Casey Foundation Fellow, chaired the Brookings Institution's Task Force on Next Generation Community Schools, and served as an advisor to the Obama White House and U.S. Department of Education on the national "My Brother's Keeper Every Student, Every Day" campaign. Sarah is a certified teacher. She received a bachelor's degree from Yale University and her Ed.M. from Harvard Graduate School of Education.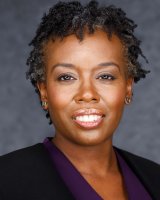 Yolanda McBride
Director of Public Policy
Yolanda McBride
Director of Public Policy
Yolanda McBride leads policy, legislative and advocacy efforts at Children's Aid in a range of areas, including education, health, child welfare and cross-systems coordination and reform. Before joining Children's Aid, she spent nearly eight years in government at the New York City Council and the Office of the New York City Mayor creating and leading citywide initiatives. Yolanda also supported and managed for nearly 10 years research and evaluation projects at the New York University Institute for Education and Social Policy and began her career at a private family foundation. She has a Bachelor of Arts in American Studies with a minor in African American Studies from Lafayette College, a Master of Public Administration from New York University, and a certificate from Columbia University Business School's Senior Leaders Program for Nonprofit Professionals.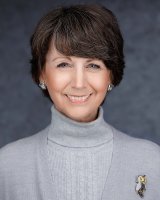 Alethea Pratt
Chief Information Officer
Alethea Pratt
Chief Information Officer
Alethea Pratt leads a team of professionals responsible for technology infrastructure and cybersecurity at Children's Aid. Alethea has more than 30 years of business and technology experience. She's held leadership positions at Fortune 100 international corporations in the pharmaceutical, manufacturing, and technical services industries. Most recently she held senior executive positions in nonprofit pension and health organizations. Alethea earned Bachelor of Science degrees in chemistry and biology as well as a Master of Business Administration.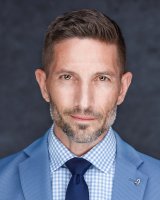 Anthony Ramos
Vice President of Marketing and Communications
Anthony Ramos
Vice President of Marketing and Communications
Anthony Ramos manages the public profile of Children's Aid across all media and led the organization's efforts in its first rebranding process in more than four decades. Since joining Children's Aid in 2011, Ramos has helped to communicate Children's Aid's strategic objectives to key stakeholders and enhance its web presence through multimedia. Ramos came to Children's Aid from the Gay, Lesbian, and Straight Education Network (GLSEN), where he served as director of communications. Prior to his work with GLSEN, Ramos managed communications for the Lesbian and Gay Community Services Center and the National Hemophilia Foundation.
Jill Olson

Chair

Jill Olson

Chair

Jill joined the Children's Aid board in 2017 and was elected chair in 2022. She formerly worked at Goldman Sachs in the US Economics Research Department and at Tiger Management as a currency and bond analyst. She has served as the chair of several non-profit boards, including REACH Prep and the Center for Hope and Renewal, and has served as the co-chair of the Tiger Foundation. Jill earned her bachelor's degree in Economics from the University of North Carolina at Chapel Hill