Every Step of the Way
How we connect children and youth with the tools to learn, grow, and lead.
Students in our Youth Arts Initiative in the Bronx learn new skills and build their art portfolios.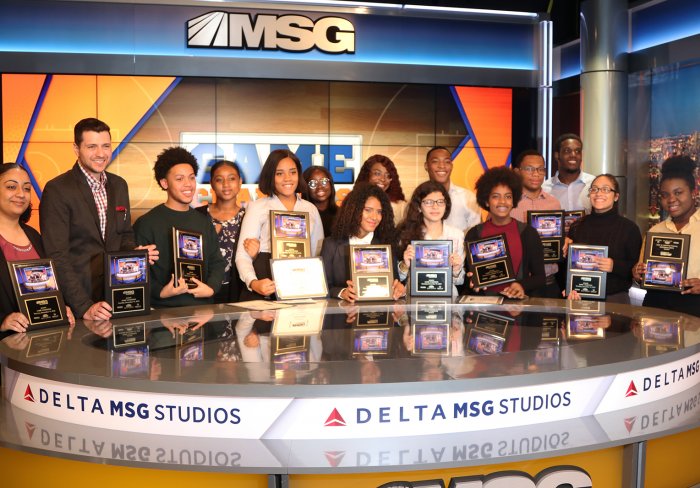 MSG Classroom provides high school students with the skills needed for jobs in television.
Kelsey Stevens has dedicated his career at Children's Aid to providing student athletes with quality sports education.