Our Approach
In 1984, Dr. Michael A. Carrera and Children's Aid developed an Adolescent Pregnancy Prevention Program using a holistic approach to empower youth, to develop personal goals and the desire for a productive future. We work with youth 11 to 12 years old and follow them through high school and beyond. Guided by a philosophy that sees youth as "at promise" not "at risk", the program helps young people develop their capacity and desire to avoid pregnancy.
Education: Provides daily tutoring, test preparation, individualized planning, and remediation services. 
Employment: Weekly Job Club offers financial literacy education, entrepreneurial activities, employment experience, and bank accounts. 
Family Life and Sexuality Education: Master's-level sexuality educators lead weekly, scientifically-accurate sessions along with one-on-one support, and a specially designed sexuality program for parents.
Mental Health Services: Weekly group discussions center on enhancing self-esteem, building coping skills, and removing obstacles to learning. Licensed social workers provide individual, group, and family counseling, crisis intervention and conflict mediation.
Full Medical and Dental Care: On-site advocates facilitate access to comprehensive medical, dental, and vision services in partnership with local providers.
Self-Expression and Exposure to Arts: Children discover their talents and build self-esteem through exposure to music, dance, and drama workshops.
Life time Individual Sports: Young people participate in individual sports that build self-discipline and impulse control, and can be enjoyed throughout life, including: yoga, swimming, tennis, squash, golf, and bowling.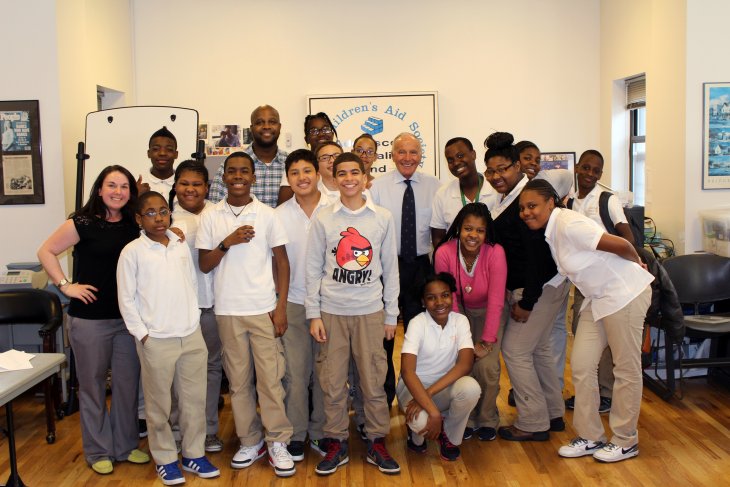 Our Philosophy
To begin dealing realistically with the national concern about adolescent pregnancy, we must accept that there are no quick-fix solutions or single-intervention programs which will, by themselves, impact the problems that take such a huge toll on the lives of almost 750,000 women in the U.S. ages 15 –19 who become pregnant each year.
CAS-Carrera is listed as an evidence-based program for replication by the U.S. Health and Human Services Office of Adolescent Health.
For more information, please contact us or visit Above the Waist.
Education
We offer licensed and trained educators that provide support both inside and outside of school. Education activities are centered on positioning youth for high school graduation and college completion. The program provides college readiness activities throughout middle school and high school for youth and their families.
Family Life and Sexuality Education (FLSE)
FLSE helps youth learn about their bodies in an age and stage appropriate fashion. FLSE staff are professional educators, who mentor and advise on reproductive health and safety, healthy relationships, and general well-being. The professionals are dedicated to developing a long-term relationship with young people to build trust, reduce risk-taking and reinforce the belief parenthood is best after a college education. Staff also lead sessions that emphasize the importance of abstinence and informed decision-making.
Mental Health
All youth participate in Power Group, a weekly socialization session led by licensed social workers. They use group work activities and theme-based content to build coping skills, enhance self-esteem, reduce isolation, and remove obstacles to learning.
Job Club
Participants learn and develop basic work-related skills, insight to banking and savings, and engage in business activities helping them to understand entrepreneurship and earning potential. Each participant opens and maintains a savings account, and earns a stipend for weekly Job Club participation.
Medical and Dental Services
Participants with parental consent gain access to medical and dental services including vision and orthodontic care. Our medical and dental advocates help identify medical and dental providers and promote continuity of care, assist families with enrollment in health insurance, and more. We are proud to partner with Helen Keller International to provide annual visual acuity screenings and no-cost eyeglasses to all participants.
Self-Expression
Boys and girls participate in a wide variety of opportunities to express their thoughts and feelings related to individual identity, their families, and their communities through artistic outlets.
Lifetime Individual Sports
Participants learn sports that can be played for a lifetime that do not rely on a team format. We believe that the self-discipline and impulse control learned in the exposure to these activities can be transferred to other aspects of daily living.
Parents Program
We believe parents play a powerful role in their children's success; parents and trusted caregivers should be the first and primary sources of sexuality information and support for participants. For these reasons, all parents are invited to attend a multi-week workshop series.
The Parent Family Life and Sexuality Education (PFLSE) curriculum provides adults with a powerful opportunity to share their experiences with peers, strengthen ties with their children, and empower a crucial role in preventing them from becoming parents too soon.
List of supporters to the program*
*This is an illustrative not an exhausted list of supporters.
Amanda
Amanda
Amanda Perry, a graduating senior from the Academy for Scholarship and Entrepreneurship (ASE), was faced with a tough choice: where to go to college. Presented with robust aid packages from Columbia, Barnard, Syracuse, Howard, Spellman and SUNY Oswego, Amanda was most impressed by Barnard College's commitment to diversity and its small, supportive environment. While the renowned women's college is all of 10 miles away from ASE, the campus might as well be in another country from Amanda's Bronx neighborhood, which struggles with high crime, teen pregnancy, high school dropout and poverty rates.
ASE benefits from a unique partnership with The Children's Aid Society Carrera Adolescent Pregnancy Prevention Program (CAS-Carrera). CAS-Carrera is an evidence-based, long-term intervention proven to ensure young people develop robust personal goals, succeed academically and begin to plan for a productive future. The program begins working with boys and girls at age 10 or 11 and follows them through high school graduation and college admission.
The program is built on seven integrated, scientifically accurate, and age-appropriate components: Education; Job Club; Mental Health; Family Life and Sexuality Education; Lifetime Individual Sports; Self-Expression; and comprehensive Medical and Dental Services. In 2006, CAS-Carrera launched its innovative in-school model that is incorporated into the school-day schedule, beginning in grade 6 and enrolling each succeeding grade annually until the entire school is receiving the model. Amanda's graduating class of 2013 marks the first cohort to graduate from the in-school model.
Amanda always knew college was in her future, thanks to steady, long-term encouragement from her mother, who herself recently received a degree in public administration from Hostos Community College despite a chronic medical condition. Amanda's mom came up through Antigua's U.K.-style education system, which favors a more narrowly-focused line of study that discourages college for most. Inspired by her mother's determination to go to college later in life while coping with illness, Amanda is considering a career in anesthesiology. An avid reader whose favorites include Jane Eyre, Midsummer Night's Dream and Emma, Amanda is also contemplating African-American studies after reading The Autobiography of Malcolm X and Breaking the Chains of Psychological Slavery.
Through CAS-Carrera's Job Club component, Amanda interned at the nonprofit Housing Works, where she gained valuable work experience and learned to "communicate directly and respectfully with superiors and peers." When the stress of work, home and school would weigh heavily on her, Amanda relied on CAS-Carrera's mental health staff to provide support and help keep her eyes on the prize. Felipe Ayala, CAS-Carrera's college coordinator, helped Amanda get her college applications in top form. "If Mr. Ayala wasn't there," she says, "I would have had a tough time!"
When she enrolled as a sixth grader, Amanda thought CAS-Carrera was little more than a "sports and after-school experience." By high school, her view had changed. "This is a family, not a program," she says. Despite her full academic load, Amanda worked after school at McDonald's, served as team manager of ASE's girls' basketball team and played drums at her church.
With support from Barnard's HEOP Scholars Program, she is responsible for contributing only $3,500 a year for an Ivy League education. No matter where her academic journey takes her, Amanda is already way ahead of the pack.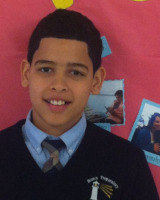 Christ
Christ
When Christ enrolled in CAS-Carrera as a fifth grader at the Bronx Preparatory Charter School ("Bronx Prep"), he struggled to keep up with his peers in the classroom. CAS-Carrera's academic team worked closely with him to develop solid study habits, master literacy and math skills, and prepare for standardized tests. Christ's hard work paid off and he arrived ready and eager to tackle the sixth grade at Bronx Prep. Unfortunately, a recurrence of a different kind of challenge left him demoralized and self-conscious: Christ began losing his hair.
His family dermatologist diagnosed alopecia, which is attributed to an abnormality in the body's immune system that leads to patches of hair falling out of the body or head. Alopecia is not curable but can be responsive to some treatments. But after a few months of neighborhood care, Christ and his family were discouraged by the lack of any signs of improvement. He began to withdraw socially and he participated less in classroom discussions.
CAS-Carrera's multi-component program design is designed to address complex problems such as Christ's with a comprehensive solution. In that connection, after CAS-Carrera Medical Advocate Eddie Jimenez accompanied Christ and his mother to an appointment with their dermatologist, he recommended they get a second opinion from Dr. Alan Kling, CAS-Carrera's longtime medical partner. Dr. Kling recommended and implemented a more intense dosage of corticosteroid injections plus oral medications. Within days of Dr. Kling's first round of aggressive treatments, Christ could see hair growing on his scalp.
Despite the successful treatment, the prospect of being subjected to scores of injections every other week is not a welcome one. Fortunately, CAS-Carrera Medical Advocates are available to escort participants to appointments when parents are not available or if families need an advocate in the room with them. Mr. Jimenez wisely arranged lunch dates to coincide with these medical visits. Soon, Christ's queries of "How many shots do I have to get?" became "Where are we going to eat?" as they explored cuisine on the Upper East Side that is harder to come by in Christ's Bronx neighborhood. When Christ's treatment plan called for morning office visits every other week that took him out of school, CAS-Carrera Medical, Education and Mental Health staff worked alongside the classroom teacher to ensure Christ kept up with his schoolwork. Throughout this whole process Christ was able to maintain his grades, develop strong friendships, and keep his positive view on life.
Thanks to the comprehensive response of dedicated CAS-Carrera component specialists and program partners like Dr. Kling, Christ was proud to begin seventh grade with a full head of hair and on track for high school.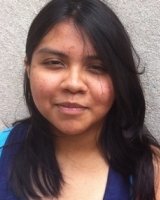 Diana
Diana
Like most teenagers, Diana is excited and nervous to start high school in the fall. Fortunately, her good grades at MS 324 and active participation in CAS-Carrera activities for three years have prepared her for the increased academic workload that will come with college prep classes. However, a very common earmark of adolescence had threatened to derail all her hard work.
Last year, she returned to eighth grade with an eruption of severe acne. According to Diane, "at times I didn't even want to show my face." And just when she needed the support of her girlfriends the most, she was ostracized. "I felt my best friends stop talking to me because of my medical conditions." Her self-esteem plummeted and, for the first time, this star student began to dread coming to school.
A visit to an indifferent dermatologist resulted in a prescription…for high blood pressure. Diana does not have high blood pressure and, not surprisingly, saw no change in her features. Her mother, frustrated by the language barrier with their doctor and Diana's sudden withdrawal from friends, reached out to the CAS-Carrera medical team for their advice at a parent event. An assessment of Diana's medial history prompted Eddie Jimenez, CAS-Carrera Medical Advocate, to schedule an appointment with longtime medical partner Dr. Alan Kling, who took immediate action to treat Diana's severe acne with a combination of oral and topical medications. The medical team, in turn, worked alongside CAS-Carrera's Family Life and Sexuality Education and Mental Health teams to help Diana regain her confidence, better navigate peer relationships, and develop resiliency in response to the bullying from her classmates.
With only a few visits, Dr. Kling restored Diana's glowing complexion and her faith in doctors. Now, Diana is Dr. Kling's biggest booster, "Before starting to see Dr. Kling I felt high school would be just as bad as middle school. Now I can't wait to start high school. It's a fresh new beginning. On a scale from one to ten, the improvement I've made is a ten." In fact, her neighbors were so impressed with the transformation that they have gone to see Dr. Kling so he can "do magic" on them, too.
Today, Diana and her sister Brenda share the same smile, Dr. Kling's expert care, and a sunny outlook on school.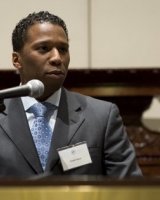 Donell
Donell
In 1985, Donell Harvin entered CAS-Carrera. At 13 years old, Donell's window of opportunity was closing fast. He was a junior high special education student in Central Harlem, and – by his own admission -- was likely to remain a special education student in high school. His dismal academic prospects and the surround of substance abuse and violence in his community predicted a dim future. Fortunately, Donell's mother strongly believed in her son's potential and encouraged Donell to participate in CAS-Carrera. Even when he gave up on high school, CAS-Carrera did not give up on him. With the support of a team of caring, trusted CAS-Carrera professionals, Donell earned his GED and opened himself to the possibility of achieving an adulthood far beyond his initial prospects. He attended and graduated from Hunter College of the City University of New York and began a personal and professional development track which continues today.
Currently, Donell Harvin is the Deputy Director of Special Operations in the Division of the New York City Medical Examiner's Officer. He holds a Masters in Public Health in Environmental Science, a Masters in Public Administration in Emergency Management and a MA certificate in Terrorism Studies. He is finishing his second semester for his Doctorate in Public Health at SUNY Downstate and has co-authored an EMS Operations textbook. Donell serves as an adjunct professor at John Jay College, where he is a research fellow for the Center on Terrorism Studies, and is a member of the Board of Directors for the Center for Emergency Response Studies. He and his wife, who is studying for an advanced medical degree, are proud parents of four girls. Through his achievements, Donell has become a role model for thousands of other CAS-Carrera participants and is living a rich, rewarding family life as a taxpaying citizen not a tax burden.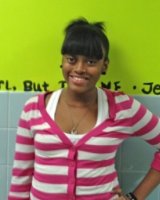 Jamiessa
Jamiessa
Jamiessa Boucher is in her fourth year as a program participant with CAS-Carrera at the Urban Assembly Institute of Math and Science for Young Women. In 2008, when she started the program in the sixth grade, she was finding her way at a new school with a new slate of teachers and adjusting to an all-girls setting. She was teamed with Tyasia Harvey, a Tutor with the CAS-Carrera Education Team, who helped Jamiessa adjust to the rigors of middle school classes.
A year before she began CAS-Carrera, Jamiessa was diagnosed with hyperthyroidism, a condition that can lead to serious heart and bone problems. Accordingly, in 2010 she underwent surgery and was unable to attend school for an extended period of time. By the second semester of eighth grade, her GPA had plummeted to 69 as she tried to catch up with schoolwork and cope with the side effects of medications that left her exhausted and unable to focus.
The CAS-Carrera program model is built around consistent and long-term dosage of components, including Education. Because Ms. Harvey has worked with Jamiessa since her entry into the program, she recognized her student's challenges and promptly addressed them with the CAS-Carrera team to provide a comprehensive response. Too many times, we have learned that grades can foretell larger issues affecting a young person. Jamiessa shared that she was not only coping with a major medical condition, but with the absence of her father whose Army unit had been deployed to Iraq just before her surgery. She and her little sister were also facing another challenge: their mother was to be deployed by the Navy as part of the war effort, too.
In response, Ms. Harvey invited Jamiessa to afterschool academic support and to "Power Lunch" tutoring sessions, "I was struck by Jamiessa's drive and resilience. She doesn't use the obstacles that she has been faced with as an excuse." After sticking with this increased academic support program for several months with her UA teachers and CAS-Carrera's Education team, Jamiessa worked with singular focus to bring her grades up. By the end of eighth grade, her GPA average had improved dramatically to 90, qualifying her for the Honor Roll.
Today, Jamiessa is feeling better physically, and is on track to take honors-level classes, graduate high school on time, and pursue post-secondary studies. Her father has returned from overseas while her mother is on active duty with the Navy. Through CAS-Carrera's Self-Expression component, she enjoys photography and her work is currently on display on the walls of UA. And while she no longer needs intensive academic supports, she continues to attend afterschool sessions with Ms. Harvey to help younger students with their schoolwork. Her hard-earned success is a powerful motivator for the sixth, seventh and eighth grade girls who see that one does not master skills overnight, but rather through perseverance, school and program support, and small adjustments over time.
At CAS-Carrera, we believe there are many ways to articulate the qualities in young people that best predict long-term success. "Grit" applies to a person with an unswerving dedication to a single mission, despite the obstacles or duration.  Math may not be Jamiessa's favorite subject today but that has not deterred her from considering a career in engineering. Based on her "gritty" track record, one would be foolish to doubt her determination.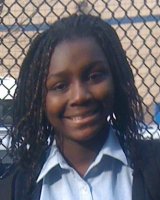 Jemimah
Jemimah
Imagine arriving in New York City speaking mostly Twi, a language so obscure that only a few people in a city of millions know it. Now, go to school with native English speakers and try to keep up without a translator. While it sounds like the stuff of nightmares, it only served to fuel the determination of Jemimah Frempong, an eighth grader at the Bronx Preparatory Charter School who is not only on grade level but is surpassing her peers.
Born in Ghana, Jemimah relocated to the Bronx with her father and older sister when she was six years old. Her younger sister and mother remained in Ghana with plans to move New York as soon as possible. Her big sister could provide support but attended a different school; Jemimah had no one who spoke her language at school.  By the time she arrived at Bronx Prep as a fifth grader, the quiet girl had managed to get by without attracting attention to the fact that she had not received a proper foundation for reading and writing English. Jemimah's reticence reflected her family's culture, "If you are disrespectful in Ghana, then you were in the worst trouble ever." However, careful observation by CAS-Carrera's academic team indicated that she would need some extra supports to thrive. Having witnessed the value of hard work and sacrifice through her family's journey to the U.S., Jemimah was especially reluctant to ask for help. In response, the dedicated CAS-Carrera staff launched a daily, gentle, and steady effort to build trust. By January of her first year with CAS-Carrera, Jemimah asked to join "Lunch Posse" -- daily group and one-on-one academic enrichment sessions led by CAS-Carrera Education Coordinator Janine Williams.
With Ms. Williams' guidance she gained confidence in the classroom: contributing to classroom conversation, collaborating with peers, and attacking learning with curiosity, confidence and enthusiasm. By spring, however, Jemimah uncharacteristically began to be disruptive in class and at her beloved Lunch Posse. Thanks to their close rapport, Jemimah confided in Ms. Williams that some of her classmates – feeling competitive and resentful -- were mocking her for having been singled out by classroom teachers for her new-found academic prowess. "Sometimes I just play dumb, Miss Williams," Jemimah admitted.
CAS-Carrera is built on seven integrated components: Education; Job Club; Mental Health; Family Life and Sexuality Education; Lifetime Individual Sports; Self-Expression; and Medical and Dental Services. The components work in concert to address needs that do not fall neatly into any one category. In that connection, Ms. Williams teamed up with CAS-Carrera Social Worker Ellen Vandeloo to encourage Jemimah to discuss peer conflict and develop solutions. Likewise, Ms. Vandeloo utilized Power Group, a weekly group socialization class, to address behaviors within the larger group that could present obstacles to learning.
Today, Jemimah is a voracious reader, constantly looking for a good book series having devoured "The Hunger Games" trilogy in short order. Her younger sister has joined the family in America and CAS-Carrera at Bronx Prep, and her mother's arrival in America is imminent. With solid support from her family and CAS-Carrera, Jemimah is on track to fulfill her goal to be the first in her family to attend Harvard University.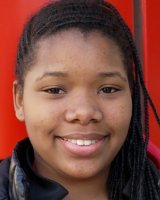 Samarriah
Samarriah
Samarriah is a 7th Grader at the Urban Assembly Institute of Math and Science for Young Women in downtown Brooklyn. She has been in the Carrera Program for three years and her favorite part is Job Club because, "I get paid for going to Job Club, so when I get older and I go to college, I already have money for college…I learned about how to be an entrepreneur and not mess up credit. I now save my money instead of spending it every chance I get."
Like many CAS-Carrera participants, Samarriah has been supported tremendously by the CAS-Carrera Medical Advocates to ensure access to semi-annual dental exams, complete physical exams, medical follow-ups for immunization updates and prescription refills, and ophthalmology appointments. Unfortunately, this Justin Bieber fan has a seizure disorder that requires maintenance medication to manage the symptoms. Last summer, she suffered a scary series of seizures that required hospitalization and, ultimately, a 24 hour video Electroencephalography (EEG) which records the brain's spontaneous electrical activity. Typically, a parent is required to stay overnight at the hospital during the EEG, but her mother could not secure child care for Samarriah's six siblings, including a newborn baby.
Kim Ciaccia, CAS-Carrera Medical Advocate, stepped in and remained at her bedside at all times, providing comfort, helping with homework, watching movies and playing board games and video games. Today, thanks to the partnership of CAS-Carrera's medical team, health care partner and her mom, Samarriah's epilepsy is under control. According to Samarriah, "I feel that I'm healthier and I can focus more…I like that the fact that I get a medical advocate to help me with my seizures and other appointments because my mom [doesn't] always have time to take me on every single appointment."
CAS-Carrera may not (yet) have a prescription for Samarriah's "Beiber Fever," but it has helped her take charge of her health while cultivating the desire to graduate from high school and go to college.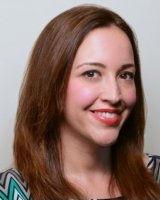 Sugey
Sugey
Sugey Palomares was in eighth grade when she began attending the Children's Aid Society's Carrera Adolescent Pregnancy Prevention (CAS-Carrera) in Brooklyn. Growing up, Sugey's aunt was determined to encourage her niece towards a hopeful and successful path, and brought Sugey up in a strict household.  Having learned Spanish as her first language, Sugey recalls being teased by classmates for her accent and not fitting in amongst her peers. She found an escape from the taunts in the local library, where her aunt would take her in their free time. When Sugey enrolled in CAS-Carrera, she discovered another safe space, and a community that would quickly become her extended family.  At CAS-Carrera, Sugey had role models she could look up to, who helped her gain self-confidence and discover a clear path toward her goals.
Sugey caught the writing bug at an early age when she began writing for her elementary school's newspaper.  One of her counselors at CAS-Carrera, Nicole Sanders, recognized Sugey's talent for writing, and nurtured it during group and one-on-one sessions. Nicole introduced Sugey to Toni Morrison and other authors who sparked her passion for reading and writing.  It was through CAS-Carrera that Sugey got her first high school internship with ABC's Kidzine, an online magazine for kids.  Sugey went on to enroll at SUNY Binghamton, where she studied English and interned at TimeOut New York.  As she learned about the world of online and print media, Sugey began to find her interests and passions focusing on bilingual Latino media - a field that was gaining popularity at a time when the majority of Latino media outlets operated only in Spanish.
While still early in her career, Sugey's track record as an established online editor and web producer in Latino media is impressive.  After working as a copy editor at Urban Latino, a well-established online media and print magazine geared toward young Latinos, Sugey served as a writer and associate editor at MTV Tr3s, MTV's Latino network. After contributing as a freelance writer to Latina Magazine, Sugey's hard work and talent was rewarded with a promotion to a full-time position as associate online editor, the title she currently holds.  Sugey's career is driven by a motivation to increase the number of Latinos writing and producing in the mainstream media.  Continuing to work hard to pursue her dreams, Sugey is enrolled at the NYU School of Continuing and Professional Studies, and is working towards a certificate in web production.
Sugey recognizes the influence the CAS-Carrera Program had on shaping her into the well-rounded, successful young woman she is today: "The Carrera Program is a jewel," she says, "a model of what our education system should be like. It's like having an angel on your side."