High school students became writers, producers, and reporters this past fall when they participated in MSG Classroom.
The eight-week program, a partnership between MSG Networks, The Garden of Dreams Foundation, and The Madison Square Garden Company, provides young people with an inside look into the media industry and allows them to develop skills for careers in television.
The 14 students in the program worked in different departments including production, promotions, marketing, sales, and public relations. They used that experience to create "Game Changers," a television special featuring interviews with celebrities like actor Michael K. Williams and New York Knicks player Allonzo Trier.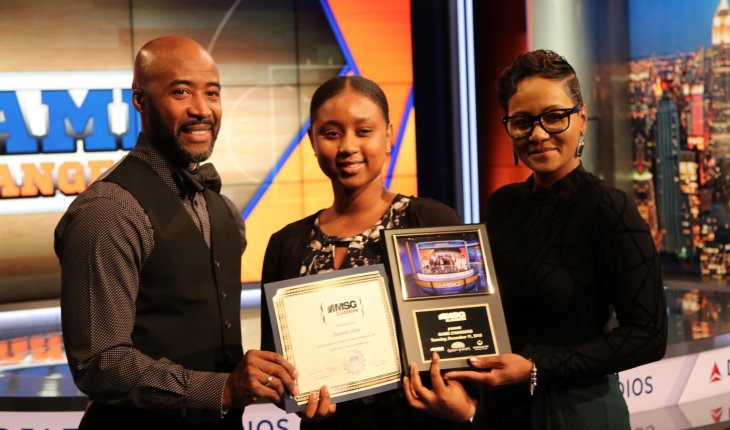 A screening was held for MSG Networks executives and students' families that allowed the participants to showcase what they've learned.
Shyonna Map, a junior who attends the Hope Leadership Academy, had a chance to sharpen her skills as a reporter during the program.
"MSG classroom was a life changing experience all around," Mapp said. "I was given a once in a lifetime opportunity to interview actor Michael K. Williams, where we talked about how he was [a] game changer in his community and how he used his dreams to influence kids like us."
Danny Morris, the Community Schools Director at Fannie Lou Hammer High School, said he has personally seen his students' growth after completing this program.
"We've seen the progress, we've seen the willingness to take a chance, to develop skills," he said. "I want you to continue with that hunger as you go into the future."