Over the past few years, the Office of Public Policy has engaged parents, youth, and fellow staff members in our advocacy efforts. This year we encouraged civic engagement at all levels of government and within local communities . New York State budget advocacy season is in full swing and, as of January 1, the Office of Public Policy has participated in seven advocacy days in Albany to prioritize investments in community schools, after-school and early childhood programs, and supports for youth in foster care to succeed in college.
On January 28, a group of 20 student government ambassadors from Fannie Lou Hamer Freedom High School in South Bronx joined 70 community school leaders and advocates across New York for the 4th Annual Community Schools Advocacy Day led by our Senior Policy Analyst, Terry Kim. Advocates urged the governor and state legislators to increase investment in community schools. Students from Fannie Lou had a unique opportunity in civic engagement during advocacy day, many directly meeting with key members in both houses. Rusmelyn Paulino, a 12th grader, said it best, "I felt like I was showing them a success story by being present. It's rewarding to see what one day of advocacy can do to a teen, can you imagine if I ran for office fresh out of college?"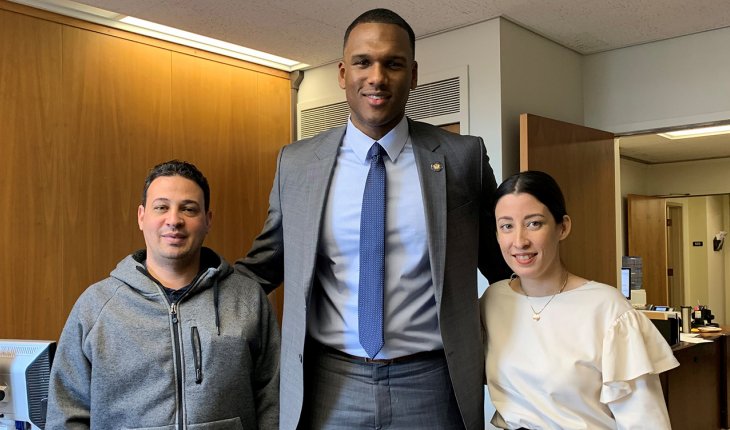 Although community schools are currently funded at $200 million through the Community Schools Set-Aside, we are requesting $100 million in new funding to expand resources for school districts and target investments for key programs and services. Additionally, we are advocating for an additional $650,000 for the statewide Regional Community Schools Technical Assistance Centers (TACs) to enhance existing capacity for on-site technical assistance and coaching.
In recent years, we've also heard the calls from women, men, families, and also legislators on increase investment in early childhood programs and child care.  On February 4, Jarellis Jimenez and Jimenez Aurelio, parents from our early childhood program attended the Early Childhood Advocacy Day in Albany to share how Children's Aid early childhood programs have been benefitted them. Legislators were thrilled to see parents advocating for children and educators. Here are some facts on child care:
There are an estimated 7 infant/toddlers likely to need care for every 1 licensed child care spot.

The average cost of child care in New York State exceeds rent & college tuition.

Many of the child care educators caring for New York's youngest are paid wages that leave them living at/near poverty.

64% of New Yorkers live in a child care desert, resulting in lower maternal employment.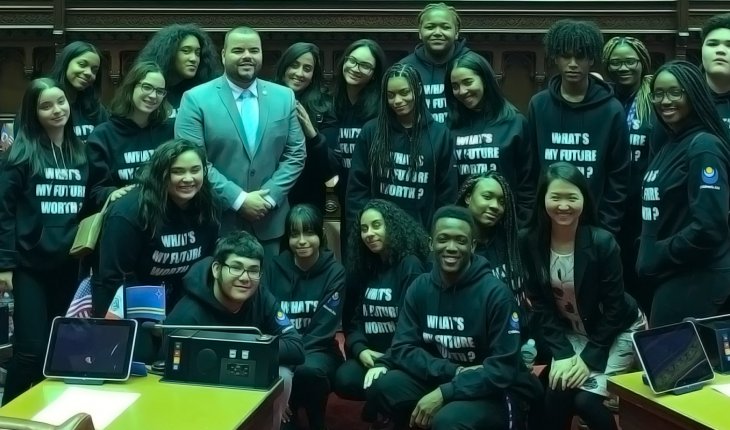 As a member of the Empire State Campaign and Winning Beginnings, we urge the Governor and state legislators to increase the subsidy reimbursement rate to the 75th percentile, add $51 million to restore the child care subsidy program to the level attained in 2016, and ensure immigrant families have access to quality child care.
Although we've highlighted only two of our budget issues, our state budget priorities include protecting  $17 million in general fund revenues in the 2018-19 proposed executive budget for school-based health centers and securing $6 million for the Foster Youth College Success Initiative.
We currently face an uphill battle as we've learned there have been an estimated $2.3 billion shortfall in revenue. However in the next few weeks, the Office of Public Policy will continue its advocacy efforts to ensure there are no cuts to our programs and our budget asks remain one of the top priorities for legislators.