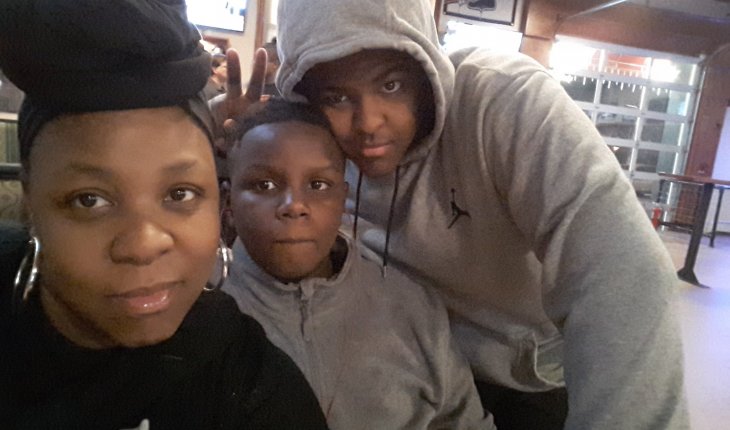 When the COVID-19 pandemic hit New York, Sheerina Rowe and her two sons knew they had to take quarantine seriously. Sheerina suffers from asthma, congestive heart failure, and diabetes, and her 12-year-old son Ethan is also asthmatic.
Her older son Quamian, 17, attends Curtis High School, a Children's Aid community school on Staten Island. He only leaves home when necessary so he can avoid contracting the virus, and spreading it to his family. But they knew quarantining indefinitely was not feasible – especially when it came to acquiring food. 
Ethan and Quamian were eating breakfast and lunch at school five days a week, and when school went virtual, Sheerina's disability income and food stamp benefits weren't enough to cover the family's food costs.
Sheerina turned to Children's Aid for help. Alba Burel, a care coordinator with our Health Connections program, arranged for the family to get hand-delivered food packages. Alba drops off the packages to her door and texts her to pick it up.
Health Connections is a downstream provider of the Children's Health Home Collaborative for Children and Families. Alba, their care coordinator, supports the family in making sure that all health needs are met for the children in the family.
"Children's Aid has been so critical for me and my family," Sheerina said. "Children's Aid has helped not just with food, but they call and check on me and my children. If my kids have a doctor's appointment, they make sure we have the transportation to get there."
Quamian has begun working and makes sure he showers when he gets home to keep himself and his family safe. And Children's Aid continues to deliver food and other services to Sheerina's family every step of the way.