We are deeply grateful to JPMorgan Chase for its steadfast partnership, which has supported the skill development of our young people and the revitalization of our communities for over four decades, and are pleased to present some recent highlights:
For nearly 20 years, JPMorgan Chase and Children's Aid have collaborated to offer ProjectLIVE, a program focused on career development and corporate mentoring. The program matches Children's Aid high school teens with JPMorgan Chase employees. Over five months, students work with two mentors and participate in engaging weekly activities and workshops that give them the inside track into what it takes to succeed in a career. Teens learn critical professional skills and financial literacy, while gaining a better understanding of the financial market, how to enter that market, and their future possibilities.
Children's Aid has also had the incredible opportunity to participate in Force for Good, a program of JPMorgan Chase's Technology for Social Good Initiative. Force for Good matches JPMorgan Chase employees with nonprofit organizations, like Children's Aid, to help them develop a solution to an identified technological challenge. Given that many of the young people we serve lack access to computers at home, Children's Aid needed to make college information and resources more readily available to our young people. As a result, Children's Aid is developing a college awareness and preparation app that is compatible with smartphones. We're thrilled to launch it this fall.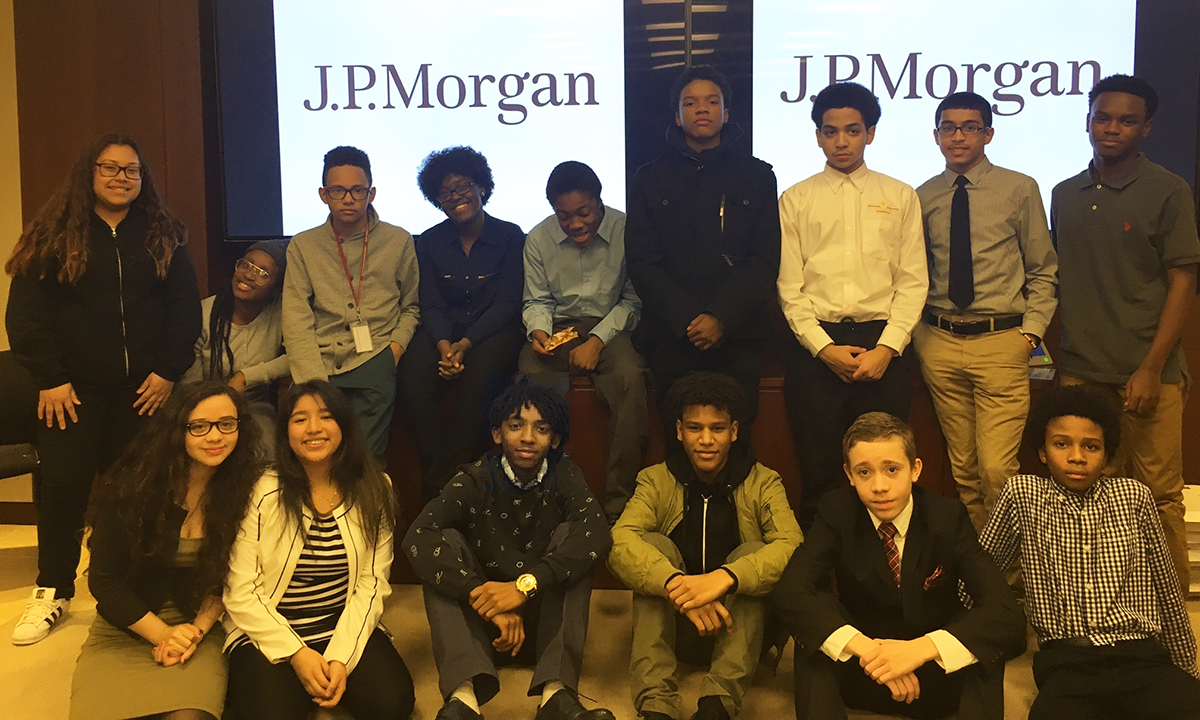 Bringing Children's Aid and Phipps Neighborhoods together, two social service organizations committed to working in the South Bronx, JPMorgan Chase provided us with the essential seed funding to launch and lead South Bronx Rising Together (SBRT). The collective impact initiative engages community stakeholders to advance the healthy, successful development of children in the South Bronx from birth through adulthood.
We are proud of the progress we have made together to advance our vision for creating a greater, more equitable New York City in which children and youth are afforded every opportunity to realize their full  potential. On behalf of the young people we serve, we thank JPMorgan Chase and its committed, talented, compassionate employees for their support and service.