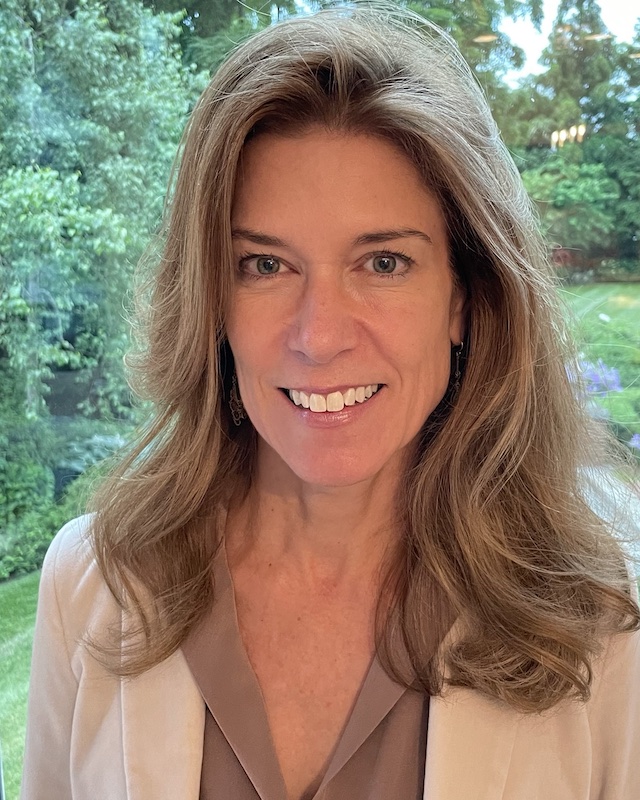 New York, NY, July 5, 2022 – Children's Aid is proud to announce the election of Jill Olson as the chair of its Board of Trustees during its June 16 meeting. Olson has served on the board since 2017, most recently as vice chair for two years.
"During her time on the board and as vice chair, Jill has demonstrated a deep commitment to the mission of Children's Aid," said President and CEO Phoebe C. Boyer. "Her rich experience with nonprofits makes her uniquely suited to carry the work forward as our board's chair. I look forward to working with her to ensure that all of New York's children have a fair chance at a bright future."
Olson formerly worked at Goldman Sachs in the U.S. Economics Research Department and at Tiger Management as a currency and bond analyst. She has served as the chair of several nonprofit boards, including REACH Prep and the Center for Hope and Renewal. She has also served as the co-chair of the Tiger Foundation.
She earned her bachelor's degree in economics from the University of North Carolina at Chapel Hill.
Olson succeeds Amy Engel Scharf, the outgoing board chair who served in the role for four years. "Amy began as a volunteer at one of our early childhood program sites in Washington Heights before joining the Board twelve years ago. We have all benefited from her steady hand and partnership, especially throughout the pandemic, and we are grateful for her dedication to Children's Aid," said Boyer. The board also named Scharf a Trustee Emerita at its June meeting.
Additional changes to the board include the election of Gregory Kerr, MD, and Beth Leventhal as vice chairs. Peter Wallace has been elected assistant treasurer. The board also welcomed three new trustees – Ashish Bhutani, Chairman and CEO of Lazard Asset Management; Yasmeen Mock, Partner – COO, Head of Client Relations and Operations at Kimelman & Baird; and Marisol Tepetitla, Head Start Policy Council member and parent of a child enrolled in Children's Aid's early childhood program.
###
Children's Aid is committed to ensuring that there are no boundaries to the aspirations of young people, no limits to their potential. After nearly 200 years of serving New York City's children, youth, and their families, we know what it takes to ensure children and youth grow up strong and healthy and ready to thrive in school and life: excellent education and health care, social-emotional support, and strong stable families. Today, we serve nearly 50,000 children, youth, and their families in New York City. For additional information, contact Anthony Ramos at (212) 949-4938 or anthonyr@ChildrensAidNYC.org.