As a kid, Reggie Van Lee's favorite TV show was Star Trek.
"I thought Captain Kirk and Mr. Spock were gods," recalled Lee, who is now 63 years old. "On one episode this guy comes on the USS Enterprise who had gone to MIT, and they were bowing and scraping to him, and I'm trying to figure out, 'Who is this guy that my gods are bowing and scraping to?'"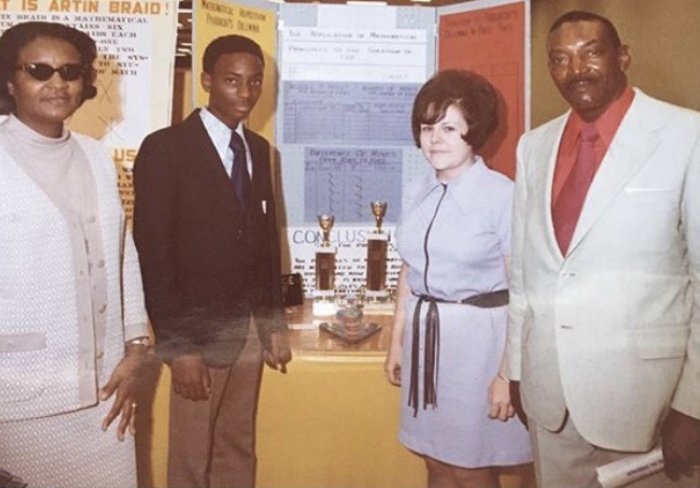 Van Lee, who was raised in Houston, Texas, asked his mother what MIT was. She didn't know but said she'd find out. A few days later, she came back and said that MIT is the Massachusetts Institute of Technology – an engineering school in Boston.
Van Lee replied, "Well, I think that's where I want to go to school." She said: "Well, that's where you're going to school."
Five years later in 1975, Van Lee would be one of 32 Black students in his class at MIT. He credits his parents with being his most important role models. They always believed in him and supported his goals, never giving power to adversity.
"My parents are my first mentors and role models, and they've now been deceased for over 20 years, but I still harken back to things they told me, quotes from them, the sort of example they set my life," Van Lee said. "Aside from being good parents, they were just really good people."
After earning his bachelor's and master's degrees in civil engineering from MIT – and an MBA from Harvard – Van Lee started a long career at Booz Allen, a management consulting firm. He quickly rose through the ranks, becoming a partner in 1993 and a senior partner in 2003.
As one of two Black partners at the firm in the 1990s, Van Lee recalled sometimes feeling like he was doing things he didn't want to do. "I was in meetings talking about things that I didn't want to talk about, going to dinners that I didn't want to go to, and eating food I didn't want to eat, and playing golf when I didn't want to play golf," he said. "I would complain to my parents about how lonely it was."
During difficult times, Van Lee remembered an adage from his father: It may be lonely at the top, but it's crowded at the bottom. "And I don't like crowds, so he said it's the curse of being privileged enough to be in the room, what you need to do is bring others into the room," Van Lee said. "So, my goal in life always is to get into those rooms and then to bring others into those rooms."
Wanting a break from his days in the business world, Van Lee looked to help out with the arts in his free time. He volunteered at the Dance Theatre of Harlem and eventually became board chair.
Van Lee's passion for nonprofit leadership in the arts soon swelled, and he found himself serving on the boards of the Studio Museum in Harlem, the Juilliard School, and the Public Theater, as well as Washington DC based organizations the Kennedy Center, Washington Performing Arts, and the Washington Ballet.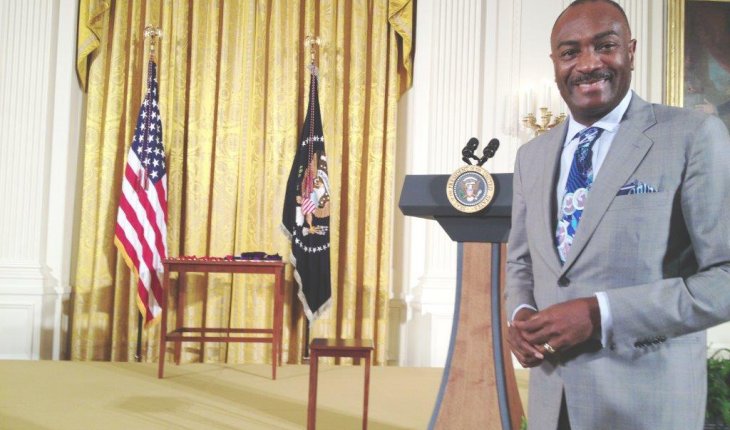 In 2013, President Barack Obama appointed Van Lee to the President's Committee on the Arts and the Humanities. As a member of the committee focused on arts education, Van Lee helped to create the Turnaround Arts initiative, which expanded arts education in schools that were declining or failing.
Booz Allen evaluated the two-year program to track its impact. "And as you can imagine, what we discovered is all of those previously failing or failed schools turned around," he said. "They turned around in test scores, turned around in attendance in the school, and turned around in reduction in discipline problems."
To Van Lee, it was a testament to the power of the arts, and the way they allow us to express ourselves and improve our lives. "Studying the arts could make you a better doctor, lawyer, dentist, or businessperson," he said. "Even though you may never end up being an artist, that creativity and that innovation in your thinking would allow you to be better at more traditional professions."
It's part of the reason he feels he's been successful as a consultant. "If you don't have this sense of the human connection to these business solutions then you miss the point," he said.
Van Lee retired from consulting for Booz Allen in 2016 at the age of 58 and spent the first year of retirement writing his memoir, which is still in progress. The working title is Be Somebody – which is also derived from a childhood memory.
One evening, while the kids in his neighborhood were outside playing, Van Lee was inside studying, which drew the attention of his dad. "My father said to me, 'I'm glad that you're studious, but I want you to have a childhood. I want you to enjoy yourself. Why are you not outside playing with the other kids?'"
"And my answer to him was, 'Well, daddy, because I want to be somebody.' "And he said, 'Well, we're going to make sure you are somebody.'"
*******
Photos
1. 

Van

Lee

with

his

parent

and

math

teacher

Ms.

Mary

May

after

winning

the

1972

Houston

Citywide

Science

Fair
2. 

Van

Lee

at

the

White House

in

2014

while serving

on

President's 

Committee

on

the

Arts

and

the

Humanities