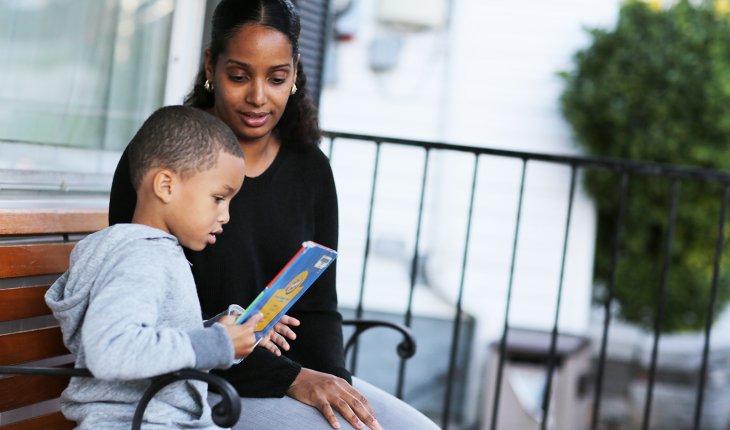 Parents whose children attend our Early Childhood programs appreciate how excited and prepared they are for kindergarten. Just ask Tatiana Henderson.
Gavin was her second child to attend The Children's Aid Society's Richmond Early Learning Center in Staten Island. For three years, the staff nurtured Gavin's curiosity, provided encouragement, and created an environment for exploration and learning.
"Gavin loves kindergarten," said Tatiana. "After just a few days of school, I could already see he was comfortable in the classroom." Tatiana credits the Richmond staff for Gavin's successful transition. Gavin's success is built on the foundation of Tools of the Mind, the curriculum used throughout the Early Childhood Division.
The curriculum intentionally utilizes creative play to develop each child's memory, self-regulation, and problem-solving skills. And most importantly, Tools of the Mind promotes healthy social-emotional development, while also incorporating literacy, math, and science.
"We had Gavin tested for the gifted and talented program and he scored in the 95th percentile," said Tatiana. "I recommend this program to other families all the time."