At several of our centers in Harlem, we have thriving basketball programs that do far more than develop a good crossover dribble. The exercise they provide is fundamental to good health, but kids also reap a host of other intangible benefits.
This was the eighth year that Children's Aid has put together a basketball showcase for purposes of celebrating talent as well as the other benefits a basketball life offers. Clyde Weems started the event in conjunction with the Office of Alcohol and Substance Abuse Services to put the focus on a positive alternative to drugs and a healthy lifestyle. This year, Asari Offiong led the efforts to host a fantastic night.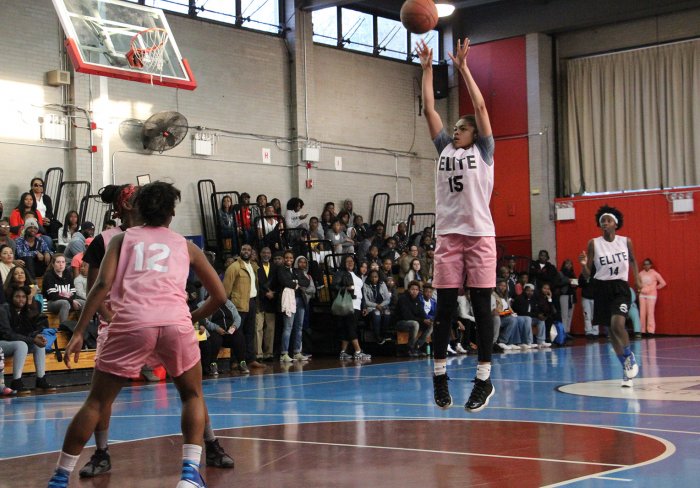 "These programs are always going to be about you and your growth and development and not the basketball," said Casper Lassiter, speaking to all of the kids before tip-off.
A ballgame isn't a ballgame without the national anthem, and on this night former Milbank alum and aspiring singer-songwriter Tyrik Ballard nailed it. Local advocate Russell Shuler talked about the SAT test and what teens needed to do to prepare.
We were honored to have two incredibly special guests: New York Knick legend Larry Johnson and former All-Star for the New York Liberty, Kym Hampton. They gave out awards to some of the players who have been in our program for a long time.
"We want this to be an event that all of our young people look forward to and will be another step in guiding them in the right direction," said Asari.
It was all that and more.