Hundreds of middle school students in Washington Heights lined up in the hallways of Mirabal Sisters Campus to receive free eye exams and if necessary, new customized eyeglasses.  
With the help of the health nonprofit founded by Helen Keller, we have been able to provide more than 13,000 students in Children's Aid schools and programs with free eyeglasses since 2007. Launched as a pilot in Washington Heights in 1994, Helen Keller International's ChildSight program provides free vision screenings, free eye exams, and free prescription eyeglasses to school-aged children.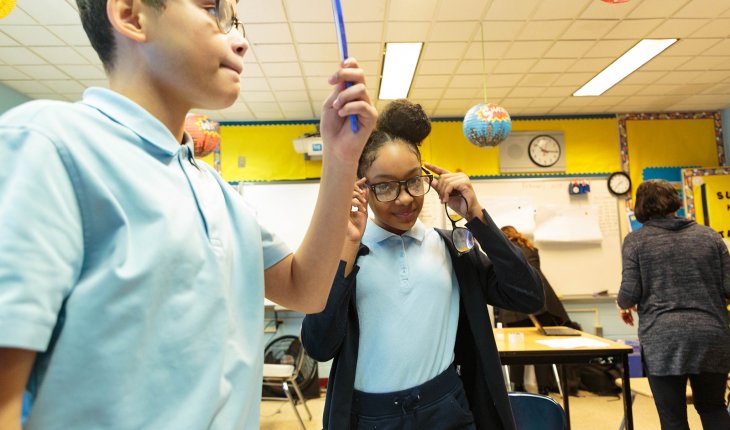 On February 4, a licensed optometrist visited Mirabal Sisters Campus, a Children's Aid community school that also provides students with essential health services, to screen 6th to 8th graders. Students who needed glasses were able to choose from a wide variety of lenses and will receive a customized pair in two weeks.
According to a 2018 analysis from the Education Week Research Center, more than 29 percent of schoolchildren across the state of New York have not had a vision screening in the past two years—if ever.
Children in families living in poverty are at greater risk of uncorrected vision problems because they struggle to find time, resources, and information to access health care. Vision issues can worsen over time, with serious consequences.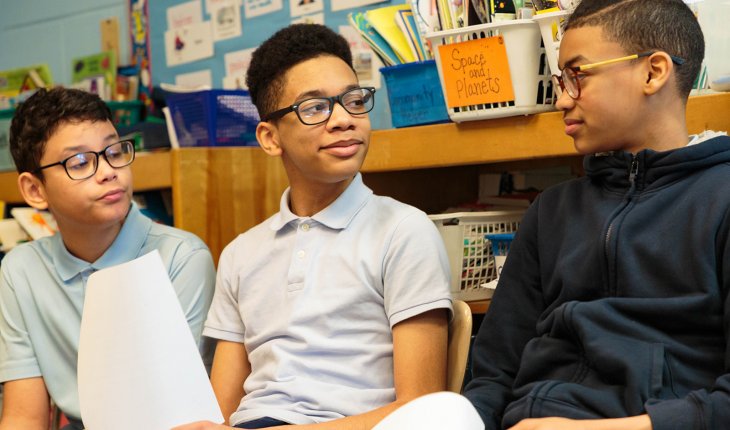 Understanding the importance of vision care for New York City students, Mayor Bill de Blasio recently pledged in his January 2019 "State of the City" address to provide every kindergartener and first grader citywide with a free eye exam and free glasses through an expanded school-based vision program.
"Now is the time to maintain and increase investments in solutions that address widespread health-related issues, remove barriers to academic success, and ensure kids can realize their fullest potential," said Danny Stephens, MD, Children's Aid Vice President of Health and Wellness. "The needs are massive, but partnerships that deliver such promising results can make a lifelong impact in the lives of children and youth who may otherwise not have access to quality vision care."