When crises emerge, our city's low-income communities suffer most. Children's Aid is on the frontlines supporting our communities and responding to emerging needs.
Last week, Children's Aid program directors immediately began calling families to check in and find out how we could help. Many families asked for telephone counseling support and educational resources; several simply needed food and baby supplies.
The Early Childhood team jumped into action. They pulled food off the shelves at each program site and paired it with donated baby products to create family care packages.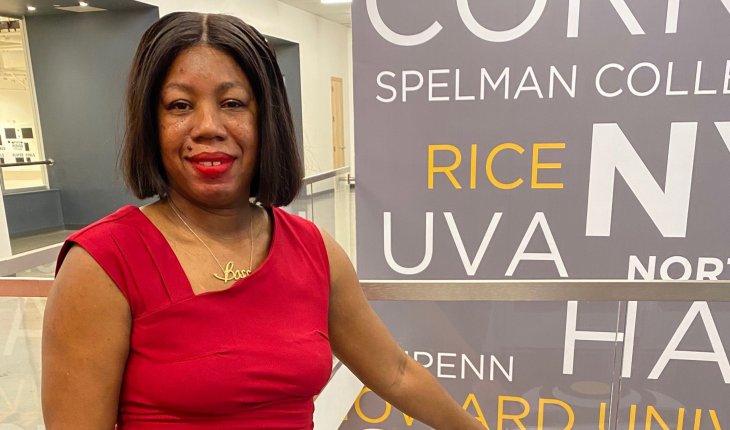 "I put some care packages together for them with food, milk, and diapers," said LaChelle Walker, program director for the Bronx. By the end of the week, LaChelle said she "already had a few families pick them up." A few care boxes were also hand delivered by Children's Aid staff.
The Davis family stopped by Children's Aid College Prep Charter School in the Bronx to pick up supplies and express their gratitude.
"We have been playing board games just to keep busy. It has been a big help to have this [food]," said Meisha Davis as she accepted the large box of assorted fruit, milk, cereal, yogurt, and diapers. "My fridge is half full. It is so nice people are thinking about others right now."
"We realize our families have multiple challenges every day and now with the impact of COVID-19, an even greater burden is put on our parents," said Moria Cappio, vice president of Early Childhood Programs. "We are doing everything in our power to support our communities and to ensure the stability and safety of our families."
The need continues to rise
On Friday, March 20, Governor Cuomo issued an executive order for all nonessential businesses to keep their workers home effective Sunday, March 22. Because Children's Aid is considered an essential service, our staff will continue to be out supporting our communities to the best of our abilities.
It is critical our staff stay safe and healthy to ensure continued service to our families. The fast-spreading coronavirus is gripping the city's food pantries and soup kitchens, with dozens closing across the five boroughs and critical delivery volunteers staying inside. The needs of our community will only become greater. Children's Aid is the lifeblood of many in the community and we are working to ensure we meet their needs moving forward by adapting to the current challenges and continuing to deploy our services to the best of our abilities.