On Tuesday, February 2, the Fostering Youth Success Alliance (FYSA) descended on the New York State Capitol from many corners of the state. For the second consecutive year, dozens of young people—students from high school and college, recent graduates—joined representatives of the 18 organizations in the alliance to make a case for expansive higher education support for youth in and aging out of foster care.
This year, though, was different. Last year's advocacy resulted in $1.5 million in the budget for the Foster Youth Success Initiative. Governor Cuomo called for that same amount in the coming budget, a clear signal that New York is taking seriously its parent-like role for youth in foster care. The $1.5 million proposed by the governor for FY 17 would maintain support for the 350 young people currently being helped by last year's initial round of funding. But we can and must do better.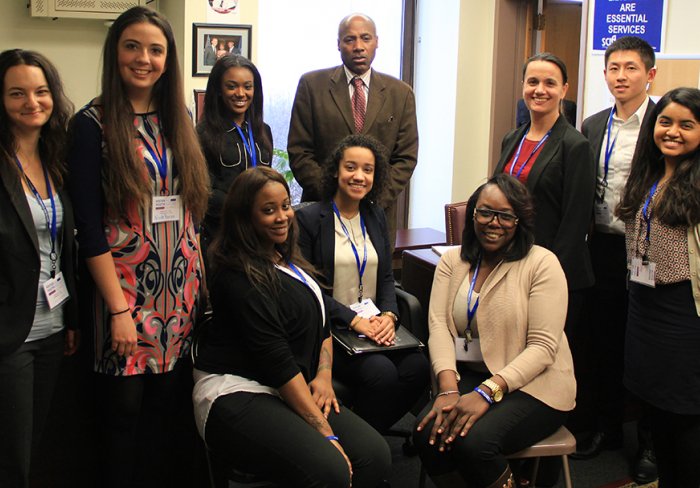 Our collective group of FYSA advocates had 80 scheduled meetings with senators and assembly members. In each meeting, we asked to expand the funding to $4.5 million for FY 17 so that we can double the number of college students in the program who receive both extra financial aid as well as the support services often supplied by a young person's parent. This can include financial aid counseling, general student counseling, access to housing during breaks, and much more.
The day was a huge success. And Jessica Maxwell, the coordinator for FYSA, appeared on two news programs that are staples of the legislative in-crowd in Albany: Capitol Press Room and Capital Tonight.
There are a lot of reasons to be optimistic as our elected leaders head into the thrust of budgeting season. Stay tuned for more news.