When LaChelle Walker first stepped foot in the Bronx Early Childhood Center, it was still under construction. It was the summer of 2001, and she had finally heeded the call of so many friends and family members who had told her to quit her career in hotel management and go into teaching instead.
She was so excited about the interview that she looked past the dust and the unfinished paint and saw that the center had something much more important: potential. She saw that the center was being designed with children in mind, with brightly colored tiles, doors, light fixtures, and even blinds.
"You could just see that this was going to be a special place," LaChelle said.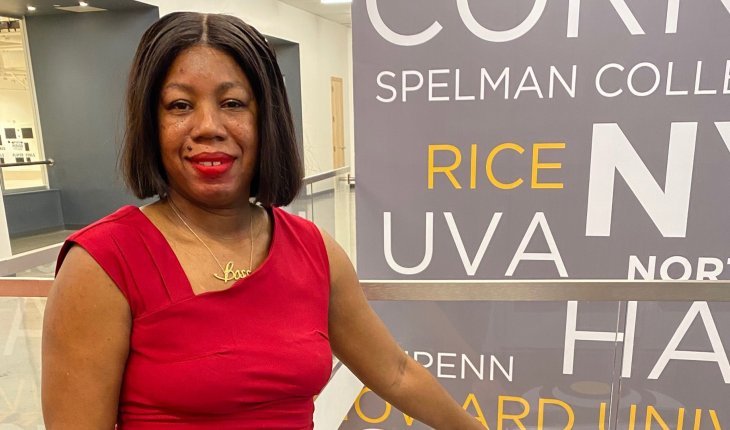 This week, Children's Aid is celebrating the 20th anniversary of the Bronx Early Childhood Center (BECC). Although the agency already had ample early childhood programming, this was the first standalone center that we had built from the ground up. It was also the first center to serve children and families in the South Bronx.
LaChelle was hired as a teacher's assistant as part of the center's first staff. That initial workforce endured an early hardship when, a week before their scheduled opening, the 9/11 terrorist attack took place in lower Manhattan.
Undaunted, the staff worked together to create a safe environment and opened on schedule the following week. "That was a bonding experience for us," LaChelle said. "As a staff, we became a family. Children and families we serve become part of that, too. As soon as people come through our doors, they become a part of this big family that we've created."
Twenty years ago, the concept of early childhood education was still somewhat novel in New York City. The Children's Aid model involved a focus not just on education, but on the child's physical and emotional health as well.
"We had a wonderful curriculum from the beginning," said Yulia Wasonoredjo, who worked at BECC from 2001 to 2019 and is now the Educational Director for early childhood at the Children's Aid College Prep Charter School (CACPCS). "We were using Go!Kids to teach the children about eating fruits and vegetables. We taught them yoga. We used an NYU literacy curriculum. And we had workshops and lending libraries for the parents, too. It was very holistic."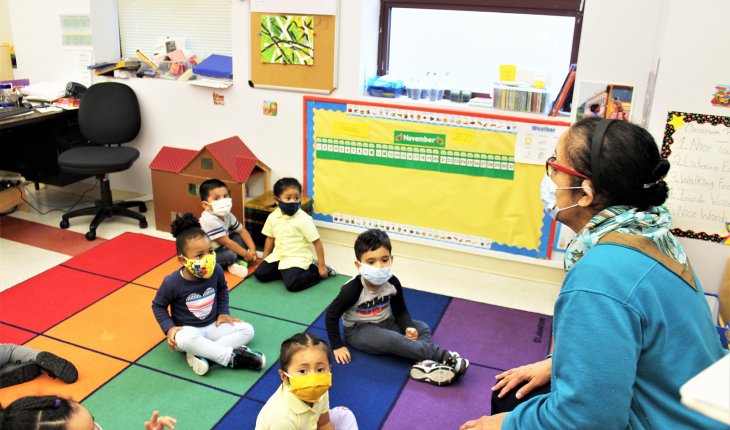 Research has consistently shown that educating infants and toddlers can create a foundation for lifelong academic and social-emotional success. And New York City has become a national leader in expanding access for children and families throughout the five boroughs.
"It's become more of a priority," LaChelle said. "People used to put early childhood education at the bottom of the priority list. Now they recognize that we aren't the bottom – we're the foundation. Research has validated the work that we do."
LaChelle has also worked to expand the BECC, serving as the project manager for two additional sites that have opened in the Bronx in the past two decades. She now oversees those three sites among her many responsibilities as the Regional Program Director.
"It's just amazing for me to have been a part of that from the very beginning and to have worked my way up supporting it from a standalone center to three centers in the Bronx," she said.
Just last week, LaChelle was visiting the center when she encountered a mother who was enrolling her child. The mother said that she had been a student at BECC, and she was eager to provide her kids with the same foundational education that she'd received.
It was the kind of generational moment that made her realize the long-term impact that BECC is having on children and families in the community.
Yulia has had similar moments, including with families who had a history with BECC and now are enrolling kids at CACPCS.
"I think of BECC as a butterfly," Yulia said. "When we got there, it was a little caterpillar crawling along. And then it went into its cocoon, and it's blooming into this beautiful butterfly right now. Everyone looks at BECC as the model. It's the place that started it all."