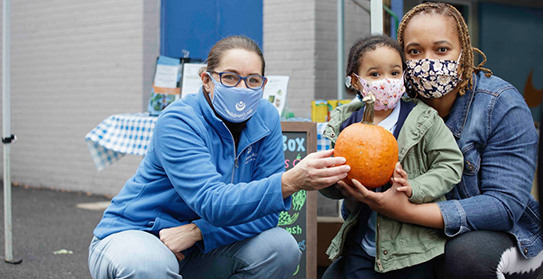 As the new year gets underway and vaccine distribution begins, we are seeing light at the end of the tunnel. 2020 was an extraordinarily challenging year for all of us. Yet thanks to your support, our collective efforts, and the resilience of our children, youth, and families, Children's Aid continues to ensure that children have what they need to succeed and thrive.
The pandemic's impact on the economy and public education has substantially altered what our kids and families need today. So over the past year, in addition to providing essential in-person family wellness and child welfare services, we have adapted our work to meet these changing needs. With donor support, we expanded our food distribution efforts; led diaper, holiday gift, and winter coat drives; and built our capacity to deliver telemedicine and remote programs that bolster the academic and social-emotional development of our youth. If there is a silver lining to the past year, it is that we have learned and accomplished so much that we will take with us into the future to make our programs even more effective and responsive to client needs.
In the months ahead, we know that there will still be hardship, and that we will need to build on the trust of our staff and clients as vaccine distribution continues. I also know that together, we will get through this with our collective resolve and resilience.
Wishing you a happy and healthy start to 2021.
Sincerely,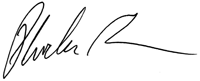 Phoebe C. Boyer
President and Chief Executive Officer
EXECUTIVE UPDATE
City & State New York named Children's Aid's Lysandra Agosto a 2020 NYC 40 Under 40 Rising Star, recognizing her performance management leadership in our Early Childhood Division, and her role directing logistics for the division's COVID-19 response.
City & State New York also included President and CEO Phoebe C. Boyer on its "Women's Power 100" list, profiling New York's exceptional female leaders. Phoebe's role on Mayor de Blasio's Education Sector Advisory Council and her federal COVID-19 relief advocacy were highlighted.
COMMITTED PARTNERS
When Volunteering Goes Virtual, Creativity Abounds
Lord Abbett Staff Member and Volunteer Daniella LeCointe
Early last year, the investment management company Lord Abbett and Children's Aid's Early Childhood Division were excited to begin a new partnership with a field trip to the Children's Museum of Manhattan. Twenty-six volunteers were going to spend the day with 36 of our youngest learners, forging meaningful connections and experiencing all that the museum had to offer. The date was set for March 13 — but that so happened to be the end of in-person school in New York City for the academic calendar, so we had to cancel the event.
Instead of putting the partnership on pause, the new world we began to experience through our screens presented an opportunity to reinvent what corporate volunteering looks like.
Lord Abbett employees committed to create videos of virtual book readings for our young ones. With all of the issues surrounding racial justice in the news last year, the volunteers chose to focus on works that taught our preschoolers to celebrate and embrace diversity. Volunteers read words into the camera, and Lord Abbett's creative team designed their own background music and computer animations to accompany the readings.
One volunteer, Daniella LeCointe, read "The Day You Begin," which tells the story of children entering their first day of school, and realizing that they may look and sound different from their classmates — but that in the end, we are all human and can find strength in our diversity.
"There will be times when the lunch your mother packed for you is too strange or too unfamiliar for others to love as you do. Even when your own friend Nadja will wrinkle her nose and say, 'What's in there anyway?'" Daniella read. "Until the day you begin to share your stories," said Daniella. "All at once in a room where no one else is quite like you, the world opens itself up a little wider to make some space for you."
During a year when preschoolers were just beginning their journeys at school and abruptly shifted to virtual learning, forming connections with new mentors and learning messages of hope and unity helped tremendously.
After the videos were shared with our students, Lord Abbett's Head of Community Relations Catherine Tantillo said, "The feedback I received truly put a smile on my face. I now have a waiting list of readers ready for their reading assignments!"
Lord Abbett looks forward to sending more volunteers this year, when they will be able to read with our children in person — and when they do, they will open each other's worlds up a little wider.
Check out Daniella's virtual reading.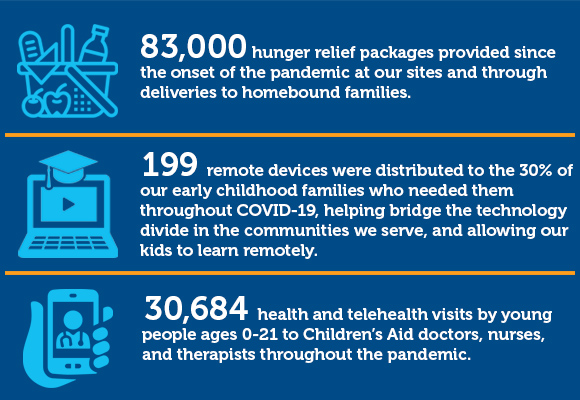 IMPACT
Keeping Our Families Fed, and a Local Restaurant in Business

BARCHA co-owners Walid Mrabet and Gloribelle J. Perez
The world-renowned restaurant scene in New York City typically struggles with high demand, but because of COVID-19, restaurants today are struggling simply to stay afloat. Restaurants like BARCHA.
Located in East Harlem, BARCHA is a family-owned and operated restaurant serving Latin-Mediterranean influenced comfort food. Like many small businesses, they are struggling to navigate their way through the pandemic, and welcomed the opportunity to give back while collaborating with Rethink and Children's Aid.
Rethink is a partner nonprofit organization of Children's Aid, and works with us to build a network of restaurants and chefs to provide nutritious meals to communities impacted by food insecurity. Rethink funds restaurants to create extra family meals and facilitates distribution. Children's Aid manages a large distribution network to pair the meals to families experiencing food insecurity.
"I'm thrilled that we're working with Rethink and Children's Aid as this gives us the opportunity to not only help members of our community that are experiencing food insecurity, but also to keep our team employed," BARCHA co-owner Gloribelle J. Perez said. "I really couldn't think of a better partnership to begin in 2020."
And what a partnership it has turned into — now in its seventeenth week, Children's Aid and Rethink have been providing 1,000 meals a week to families in need. With 1.5 million New Yorkers experiencing food shortages — many of whom are children — these meals have been especially critical.
Children's Aid food and nutrition staff identified some of the most food insecure parts of New York City — the South Bronx and Harlem — and are distributing meals from two of our community schools and one of our community centers in these neighborhoods. The meals are nutritious, healthy, and include dishes from the various cultures of the families we serve.
"So much emergency food we're seeing is sub-par. When we are nearly a year into a pandemic and children are getting just sandwiches as opposed to healthy meals, it makes such a difference that we can provide high-quality, family-style meals," said Children's Aid's Director of Food and Nutrition Whitney Reuling.
"Together, this partnership is able to fulfill two missions at the same time — addressing food insecurity, and helping restaurants," Whitney said.
YOUTH ACTIVATED
Census Completion Efforts Generate $70 Million in Federal Funds
Children's Aid youth volunteer to help us with census outreach efforts
Conducted once every 10 years, the census determines how we are represented in Congress and where federal funds are allocated for vital services including health care, senior centers, roads, schools, and transportation. At Children's Aid, we knew that if our communities were not fully counted in the 2020 Census, they — and New York City as a whole — would lose out on the political power and resources we deserve.
Over the last year and a half, Children's Aid has been actively involved in the 2020 census to ensure our children, youth, families, staff, and supporters are all fully counted. The work is led by our Public Policy Department and is carried out in collaboration with staff members all across our sites. Given the trust our families have in our staff of educators, social workers, therapists, doctors, nurses, and life coaches, we knew that we were well positioned to cut through the noise and spread the word that the census is safe, easy, and important.
However, just as with the rest of our work, when COVID-19 began to spread, we had to pivot. When we increased our food distributions as a result of the economic hardship that COVID-19 inflicted, our staff carried out socially-distanced census outreach as families waited on line for food. When our staff conducted COVID-19 needs assessments to families with children enrolled in our Early Childhood programs, we incorporated census outreach to make sure every child was counted. Our community school directors and parent coordinators also hosted bilingual parent workshops to educate families on the importance of the census and how to fill it out, and our health clinicians and social workers worked to get their children, youth, and families counted as well.
Continuing through the spring and summer, staff across the agency, with the help of several youth volunteers from our programs, worked to increase census participation, incorporating the outreach into all our vital work every day. In total, Children's Aid helped collect more than 3,000 submissions in the 2020 census, which will help to ensure New York City receives the political representation we deserve, and is projected to bring $70,000,000 in federal funding into New York City and our communities over the next 10 years.
PROGRAM UPDATE
Creating a Stable Learning Environment During COVID-19
Learning Lab Student at Our Goodhue Center on Staten Island
Our community centers are invaluable hubs for our clients. They are places where children can receive academic support after school, access health care, express themselves through the arts, play sports on the weekends, and so much more.
As New York City embarked on a hybrid learning model, community centers also took on a new role: "Learning Labs." In partnership with the New York City Department of Education (DOE), Children's Aid operates four "Learning Labs" at our community centers in Harlem and northern Staten Island. They provide Monday through Friday in-person services during students' remote school days.
In the Labs, our academic enrichment staff provide class time support to remote learning students, who log in to their virtual lessons taught by their DOE teachers through a screen. This gives students in kindergarten through fifth grades personalized attention and care during the lesson, which is especially critical now as we face a teacher shortage crisis. Labs also provide critical child care, easing the burden on parents who work or have other obligations and cannot stay home.
"Parents have expressed their great appreciation for the programs we have offered at the centers," said Vito Interrante, a deputy director in our youth division. "The fact remains that even when schools have closed, the only consistency has been that centers continue to serve the children. This has allowed parents to work with greater peace of mind, whether they are working from home remotely or going into the office."
As we head further into the school year, staff at our community centers will continue to ensure that students have a safe space to complete their schoolwork, guiding them every step of the way.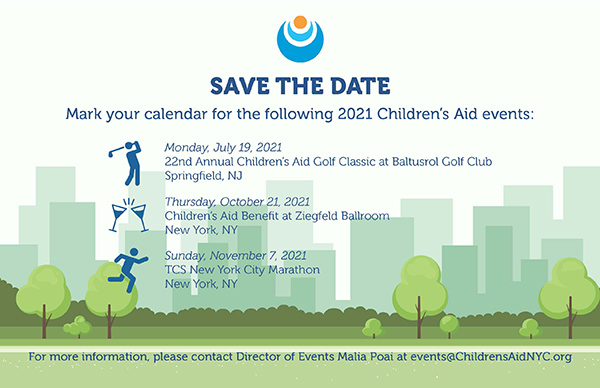 The Hechinger Report:
To the Rescue — The Schools We Need Now Are Community Schools
New York Times:
10 Stories of Support in a Year of Obstacles
New York Times:
When Schools Closed, These Remote Learners Needed Extra Help