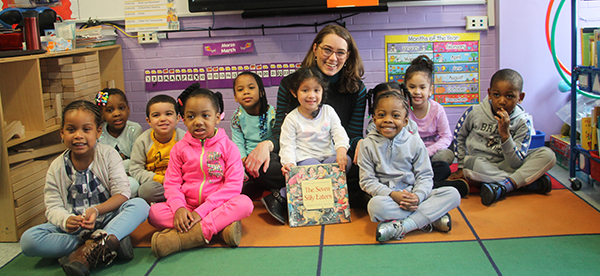 Unprecedented times call for unprecedented solutions, and since the onset of the COVID-19 pandemic, Children's Aid has adjusted and adapted in profound ways to meet the needs of our children, youth, and families.
When New York state enacted its stay-at-home order in March, we continued to keep kids safe by conducting in-person home visits and keeping our community health clinics open. When schools closed, we rushed devices and tablets to our staff and families, and helped dozens of schools switch to virtual learning. When New York City became the global epicenter of the pandemic, we pivoted to meet basic needs by distributing food and diapers to struggling families; relocating our displaced college foster youth into permanent homes; and launching tele-therapy services to address the trauma. And as our nation comes to grips with the impact of systemic racism on communities of color, we lift up the voices of our young people, who are our future leaders.
This summer, in spite of uncertainty around government funding for critical programs, we have pivoted to recovery mode. We are offering an abridged version of our summer youth employment program and summer enrichment services, most of which has been virtual. This is so important, because kids need to recover academically, socially, and emotionally, and our holistic approach has never been more vital. This fall, our doors will continue to be open — virtually and literally — to provide services that are most essential for the communities we serve.
In all the tragedy, and through the triumphs, I cannot overstate your role in all of this. Every private supporter we have — individuals, trustees, foundations, and corporations — has given at an extraordinarily generous level. Leading this organization during a time when you went above and beyond your usual generosity, when our families needed help the most, has been nothing short of remarkable. Thank you for your support, every step of the way.
Yours Truly,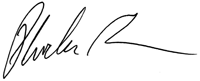 Phoebe C. Boyer
President and Chief Executive Officer
EXECUTIVE UPDATE:
Mayor de Blasio appointed our President and CEO Phoebe C. Boyer to the city's Education Sector Advisory Council, and our EVP Sandra Escamilla to the Labor and Workforce Sector Advisory Council. They will help the city make key pandemic response decisions regarding school re-openings, information sharing, and restarting the economy.
Congratulations to our Director of Food and Nutrition Whitney Reuling for being named one of the "40 Under 40" for New York City's Food Policy. She is honored for all her work to improve the food environment in New York City, where the pandemic has caused widespread hunger.
THE PATH TO PROMISE
Children's Aid Scholarships Pave Way to Success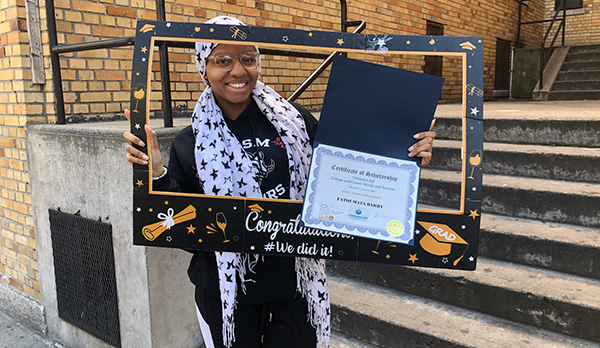 At the end of every school year, the Children's Aid College and Career Access and Success team provides tens of thousands of dollars in college scholarships for students making the leap to higher education. Many of these students may otherwise not be able to afford tuition and enroll in school.
But with the COVID-19 pandemic, the team had to do things a little differently. On June 4, College Services Manager Carolyn Torres and her team hosted Children's Aid's first-ever virtual Scholarship Award Ceremony.
Children's Aid awarded more than $36,000 in renewable four-year scholarships to 19 new recipients, and more than $100,000 to 50 current scholarship recipients. Prior to the ceremony, Carolyn and Student Services Coordinator Clyde Weems put on their masks, and drove around the five boroughs distributing the award certificates to students.
Some of these students are the first in their families to go to college and many have overcome hardships to get to this point. Though the recipients could not gather in person to celebrate their accomplishments, Carolyn and Clyde made sure to commemorate the moment with photos and a video of the in-person scholarship awards.
Fatoumata Barry is one of the 19 scholarship recipients. She took care of her younger siblings while her parents worked late, and will be the first in her family to attend college — thanks in part to Children's Aid's college prep programming. She will start Barnard College this fall. Nafisa Abubakar is one of the renewable scholarship recipients. She was discouraged from pursuing her goal of becoming an engineer in Ghana because of traditional gender roles. But with Children's Aid's help and her father's encouragement, she was able to prepare for the City University of New York where she is currently studying engineering.
"Higher education is very expensive and has become important now more than ever," Carolyn said. "It has become a financial burden for our students, but with our scholarships, we help ease the burden and make getting an education more accessible and affordable. With our help, students are able to close the gap, and afford books, laptops, living in a dorm, and other educational expenses."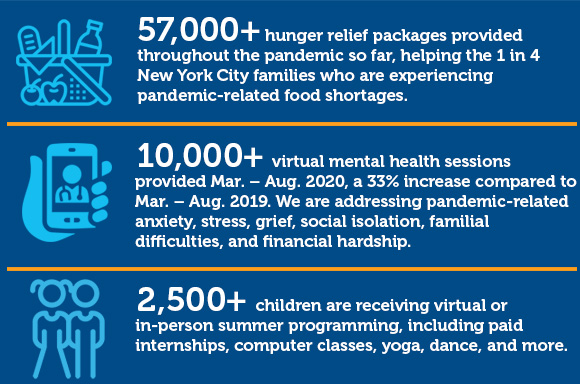 PROGRAM UPDATE
Summer Programming Re-imagined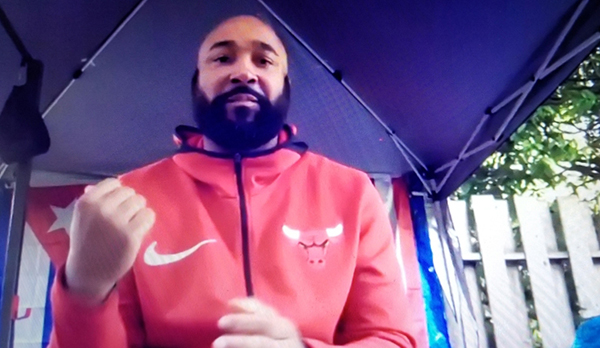 It's summer, a time of the year when camps and youth programming begin to kick into high gear. But this year is different.
During the COVID-19 pandemic, traditional summer programming for many has been canceled. Children's Aid knows how important it is for young people to keep learning and growing when they are not in the classroom, so our staff has made every effort to re-imagine what services look like.
Our summer camps at community centers are offering programming, most of which is virtual, to keep young minds sharp. More than 1,000 children can take literacy, art, STEM, fitness, and dance classes, and attend virtual field trips. There are also cooking and baking classes, and family workshops to get everyone at home involved.
Though funding for the Summer Youth Employment Program has been reduced in the city budget, we are still offering 1,500 internships for young people, such as our Teen Culinary Apprenticeships, and providing them with college and career prep opportunities.
Clyde Weems, student services coordinator at our College and Career Access and Success program, wants to make sure student athletes stay in shape so they are prepared to return to their regular fitness routines and rejoin their college sports teams.
Clyde started a program called "Progress Over Pride," a coaches' corner that is open to all youth that fall under the Children's Aid banner. The program features live, guided Zoom workout routines with college sports coaches for Children's Aid youth from our Dunlevy Milbank Community Center, Fannie Lou Hamer Freedom High School, Frederick Douglass Community Center, and other communities.
"A lot of times young people don't understand the commitment that it takes to be a student athlete," Clyde said. "There were a lot of young people who didn't know what to do, how to train, how to keep focus, how to stay on path with their academics."
Many of our families also continue to struggle with food insecurity this summer. In addition to summer programming, we will continue to provide fresh produce and shelf stable food to make sure our families, especially those in our summer programs, have the basic necessities.
YOUTH ACTIVATED
Advocacy Throughout This Challenging Year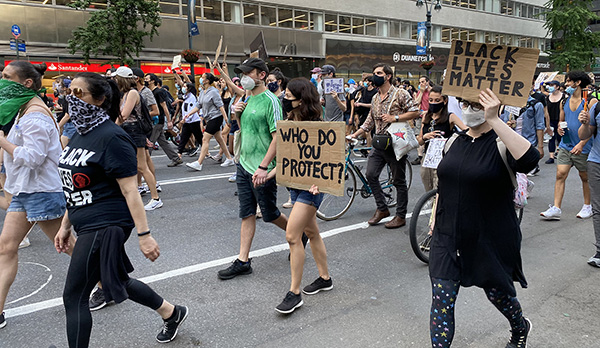 The Children's Aid Public Policy Department has been busy advocating during these trying times for our city, state, and nation. As a part of this work, we have increased our outreach to the Children's Aid community to encourage them to take part in this advocacy, to amplify the voices of our community, and to fight for what our youth, families, and staff need from our government partners during this time.
Through weekly "Take Action" email alerts, Children's Aid staff has been given opportunities to make their voices heard on the issues that matter to our community. When the COVID-19 crisis was worsening in March, we encouraged Children's Aid staff to call their federal representatives to ensure they provided relief for nonprofits in the next economic stimulus package. Given the fact that many of our staff were still serving families in-person during the pandemic, we also provided a way for staff to directly call their representatives and request that the federal government provide PPE for ALL frontline workers, including human services staff. We also sent out an advocacy alert around incentive pay and lasting pay increases for frontline workers at the city and state levels with instructions on calling elected officials, and an invitation to share testimonials of our important frontline work on social media with the hashtag #Fight4TheFrontlines. Additionally, we provided a way for staff to call their federal representatives to urge them to include immigrant families in the next stimulus package, a population that was left out of the CARES Act. For Children's Aid donors, we shared a "Take Action" advocacy round-up email, and many joined our staff in this important outreach. Overall, these efforts have generated important awareness to these issues, and we will continue to fight to achieve these policy goals.
During all of this advocacy, the Public Policy Department also launched our city resources list for staff to use for themselves as well as to share with the families we serve. During the pandemic, the city has offered numerous services, from mental health support to financial support, but they were being implemented so rapidly that many weren't even aware they existed. By compiling the resources into one place, and regularly updating and sharing them with our community, we were able to make sure that all available resources were accessible.
When our city and nation entered a second crisis, Children's Aid issued a public statement condemning systemic racism and bigotry, and affirmed our solidarity with Black Lives Matter by signing on to several open letters that call for policy change. We shared a preliminary list of bills being considered at the state and city levels to address the demands for justice and to propose amendments to the laws that have disproportionately targeted and impacted our Black communities. We also provided our staff and families with anti-racist references, resources for protesters, racial justice groups' advocacy alerts, petitions, and the names of organizations to support on the ground.
Now more than ever, we want our staff, donors, youth, and families to know that anyone can be an advocate. The Public Policy Department is here to help empower the voices of our communities who are all making sure the needs of our families are heard.
IMPACT
Tiger Foundation Donates $400,000 in COVID-19 Relief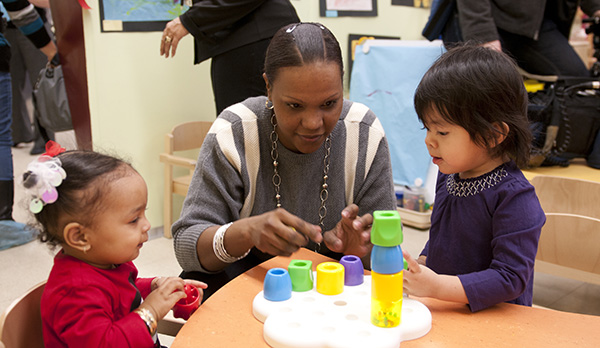 Throughout the COVID-19 pandemic, nonprofits across the country have lost funding because of canceled government contracts, lost event revenue, and financial hardship among individual donors. However, when the government pulled back on Children's Aid funding, our private donors — individuals, trustees, corporations, and foundations — actually became more generous to compensate for much of the loss. This extraordinary generosity, including a $400,000 donation from Tiger Foundation, ensured our various pandemic relief efforts continued in full force.
Tiger Foundation, similar to Children's Aid, strives to break the cycle of poverty in New York City. We formed a partnership three decades ago when they began funding several of our key initiatives, including our Carrera Adolescent Pregnancy Prevention Program and our Community Schools Parent Resource Centers. Our CEO, Phoebe C. Boyer, was the executive director at Tiger Foundation between 1999 and 2012.
Tiger's most recent grants have supported our early childhood programming (pictured above), but when the pandemic hit, Tiger quickly recognized the need to expand its support. Tiger Foundation's President Charles Buice said, "We knew Children's Aid was responding in real time to the immediate needs of families as the crisis began. We also knew that if we could provide some additional resources to Children's Aid, they would be put to good use right away across their wide array of innovative programs and services. So, we called up Phoebe and asked, 'What are families in low-income communities struggling with and how can we help you help them?'"
Phoebe said people were scared for their health and safety, and that the needs were great, evolving quickly, and required urgent responses. With its Emergency Response Fund, Tiger modified its typical due diligence process, which traditionally involves a long process of reviewing grant applications for a specific program, visiting sites, conducting meetings with program operators, and consulting outside research and networks. Tiger's Managing Director Amy Barger recounted their response, "We were trying to respond to anxiety and fear in a public health emergency, so it was important to move more quickly than we otherwise might, and to provide unrestricted funds to help with efforts beyond those we have traditionally supported, like food relief."
Looking to the year ahead, Charles said, "We are learning each day from Children's Aid and other human service nonprofits across the city as they continue to respond to rapidly changing conditions and needs. We and other funders need to continue to listen and to be flexible to adjust to help meet those needs. The long-term impact on families is going to require greater investment from everyone over the next several years, and organizations like Children's Aid are going to be a huge part of the city's recovery." 
COMMUNITY ACTIVISM
Teen Authors Op-ed Advocating for SYEP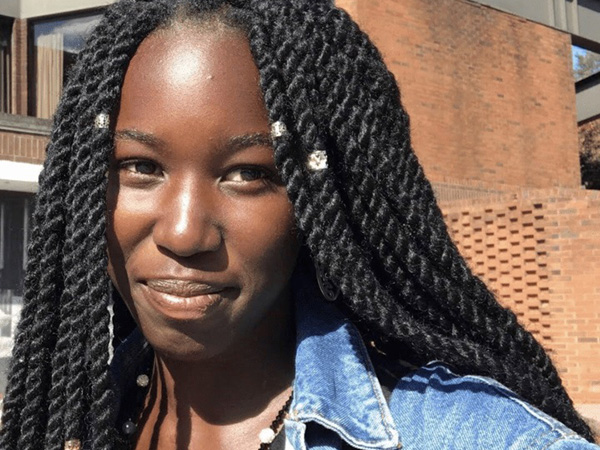 For Ndeye Thioubou, when the city announced earlier this year it was going to cancel the Summer Youth Employment Program (SYEP), it was more than disheartening. It was personal.
She grew up in the South Bronx as a first-generation Senegalese-American. As a child, she passed by Children's Aid buildings and recognized the value the programs brought to her community. After her freshman year of high school in 2018, she worked at Children's Aid's SYEP food justice initiative, helping our floating community garden in the Bronx provide lower-income families with access to healthy foods.
Ndeye was able to make a difference through direct service, and learned how to create change in her community. "Prior to my food justice experience, I knew about inequality and wanted to change it, but I did not know how to create change and be involved in advocacy. Children's Aid gave me the confidence and knowledge to speak about issues to my classmates, community, and beyond," Ndeye said. The experience, Ndeye added, has even inspired her to run for Congress one day.
When SYEP funding was threatened, Ndeye authored an oped in Norwood News highlighting the program's importance during the pandemic. Thanks to her and other advocates, much of the SYEP funding was restored in July.
"Even in normal times, SYEP was important in communities like mine in New York City, but now the need is even more crucial. Many low-income Black and Latinx communities, which SYEP targets, have faced unemployment or decreased income. My own dad has been unemployed since March. With the extra $600 a week payment no longer available, students really need SYEP to provide financial independence so that they can lessen the burden on their parents," Ndeye said.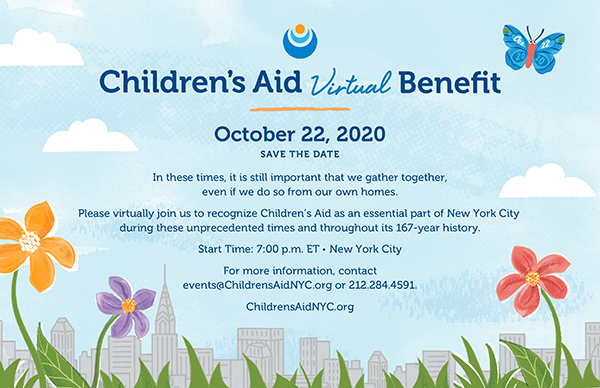 Chalkbeat:
In Financial Crisis, NYC Cut $707M from its Education Budget. These Programs Will Feel the Effects.
News 12:
New York Times: